Atelier BLB is an ethical and sustainable brand whose collections are designed with timelessness, femininity, and wearability in mind.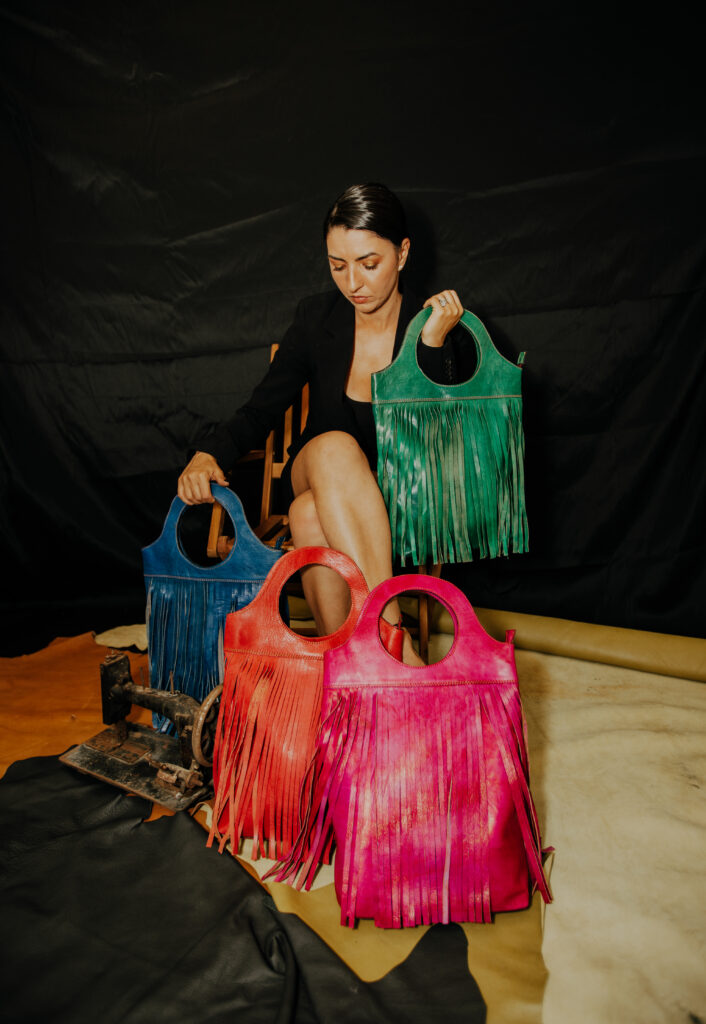 1. When did you realize you had an affinity for fashion?
I grew up in Romania and my whole life I have always been surrounded by fabrics because both my grandmothers and my godmother were all seamstresses. I think in the beginning I liked the social element of it. My grandmother's door was always open. There were women coming to our house all the time. And they would drink coffee, talk, my grandmother being a secret keeper for all these women. It was like being part of a cool society. Even in my showroom, I have an espresso machine, and I try to keep that social element. As I grew older, I started to love even more all the fabrics, clothes, and that you can express yourself without speaking a word. So, fashion for me was really woven into the fabric and defined who I am from a young age.
2. When was the moment that made you realize you want to create your own line?
Despite making my own clothes, I didn't pursue a degree in fashion, and after emigrating to the US right after college and after running several successful businesses along with my husband, I decided that my heart was not in it, that clothes, making dresses, bringing an idea to life is what fuels me. I opened my showroom soon after that and I still work everyday day making clothes and purses.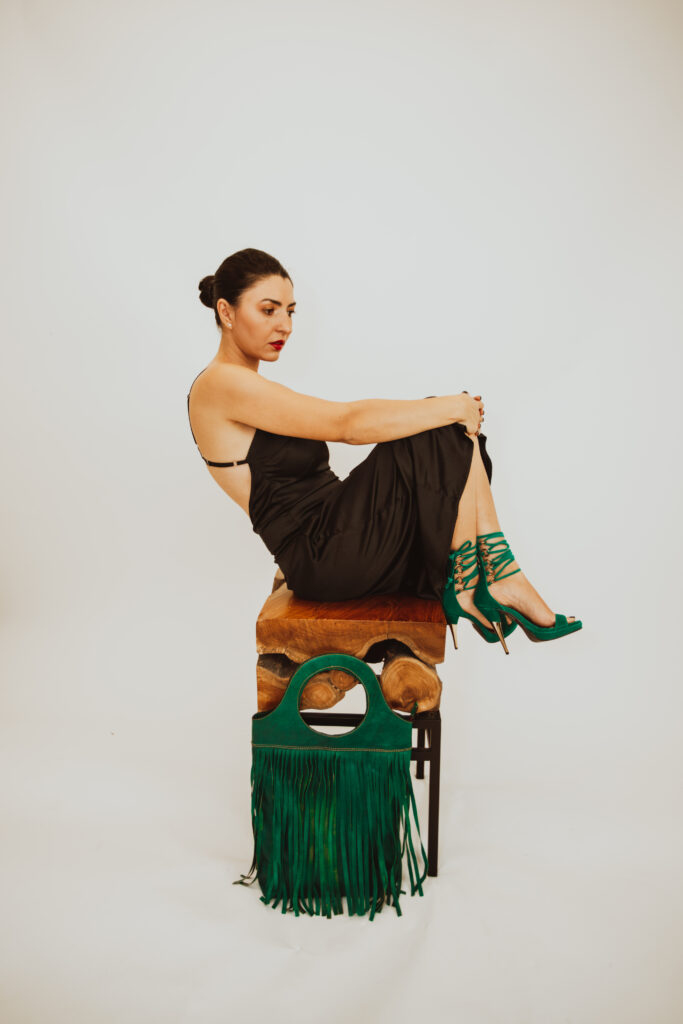 3. Tell us a bit about your brand, Atelier BLB, and how you started it.
Fashion was mainly my hobby until 3 years ago. I used to make leather purses, belts, and little accessories that I used to sell on Esty. Then my husband and I sold our business and I realized that being surrounded by fabrics, creating is what makes me happy. So, this is how Atelier BLB was born.
4. How have things changed since you launched?
Now, it's more of a business than a hobby, and unfortunately creating is one of the last things I do. Sourcing materials, trying to find the right manufacturers, figuring out what the public wants, and be willing to compromise on the aesthetic to survive. European markets and American markets are so different. I still make all my bags, because for me that is my grounding element, and I don't want to lose the joy of creating to running a business.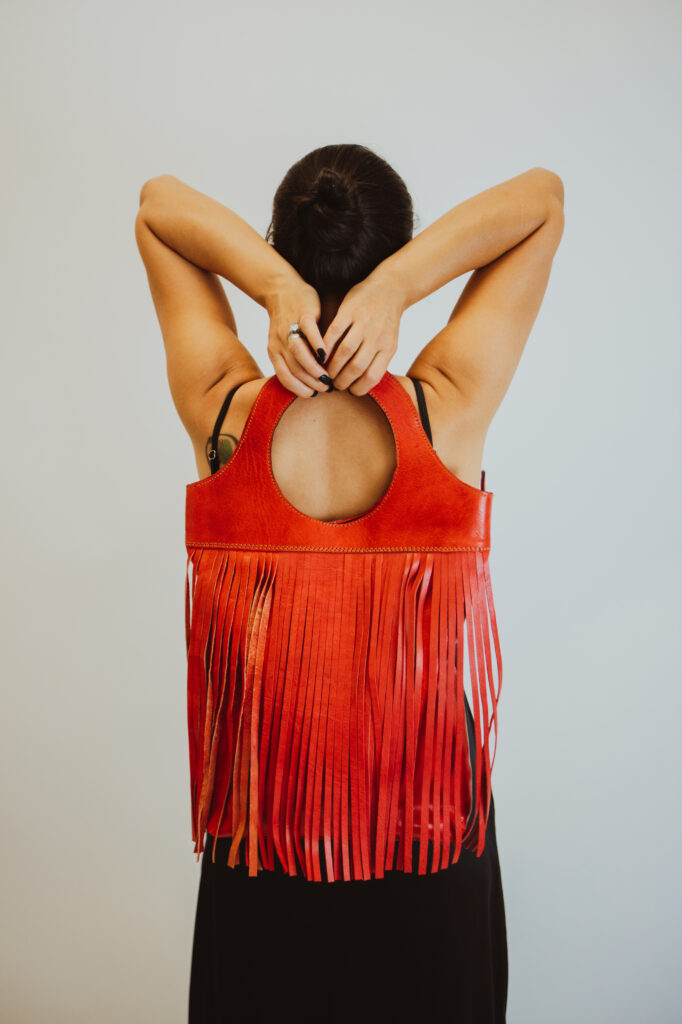 5. Elaborate on how do you create a collection? What is the process like? What goes into creating your garments?
My traditions are my biggest inspiration. I try to bring a little of my heritage into my collections.  I look for fabrics that will last more than a season and be always in style. I would absolutely love to see a change in how people connect to their clothes.  And this is a tricky situation because to have commercial success you must cave into the trends. But I feel like no matter what season, a well-made piece of clothing will stand the time and trends.
6. Aside from clothes, you make accessories. Why have you chosen to do accessories?
Our collections are designed with timelessness, femininity, and wearability in mind, but I feel a great accessory will bring freshness to a classic wardrobe.  Leather is very hard to work with as there is no redoing, but it can last forever. I want my customers to be able to pass on the clothing pieces they bought from us to their daughters.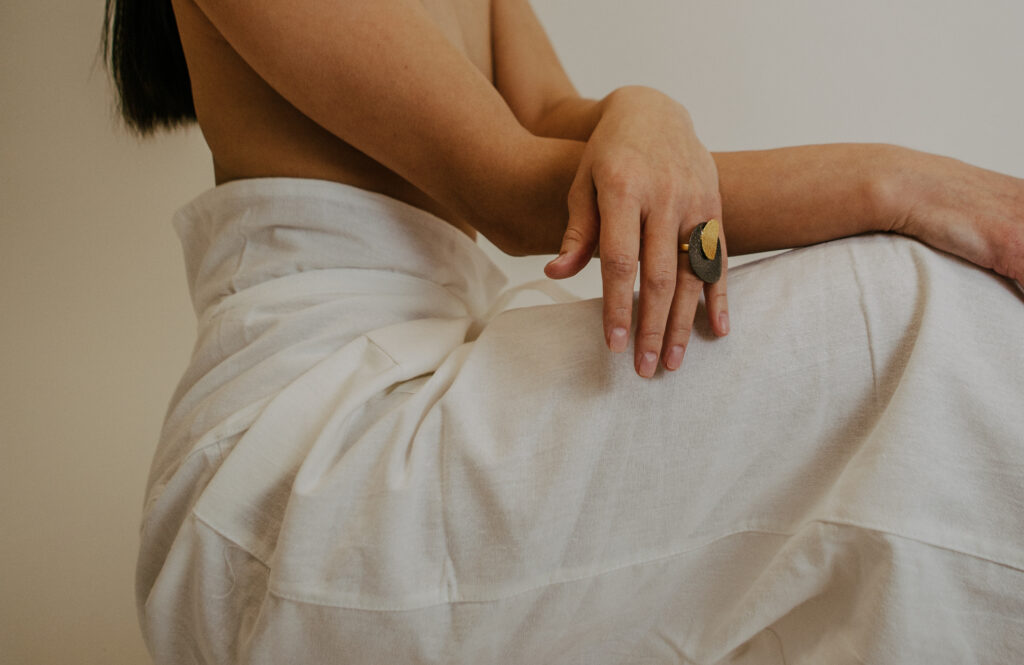 7. How would you characterize your brand's style?
We create products that embrace a simple, conscious, and minimalistic approach. Timeless femininity, and minimal luxury. Our collections are designed with timelessness, femininity, and wearability in mind. Our ethos is to create and offer products that embody effortless style, minimal luxury, and timeless femininity, with a touch of ethnicity.
8. By being a sustainable brand and having an ethic in terms of production, do you think you would need to remain a small label to avoid mass production processes?
Keep production small, produce a small number of designs each year. I would like to see big fashion houses or brands limit their production as well.  My personal belief is that each piece of clothing tells a unique story, and you should be able to wear it more than one time and not be discarded after one Instagram post.
9. What is the story you are telling about women who wear your designs?
Unapologetically feminine who knows her roots, proud of her heritage whatever that might be. You can be resilient and feminine, smart, and beautiful, a mother and a boss lady. Women are this and more every single day and it should be celebrated.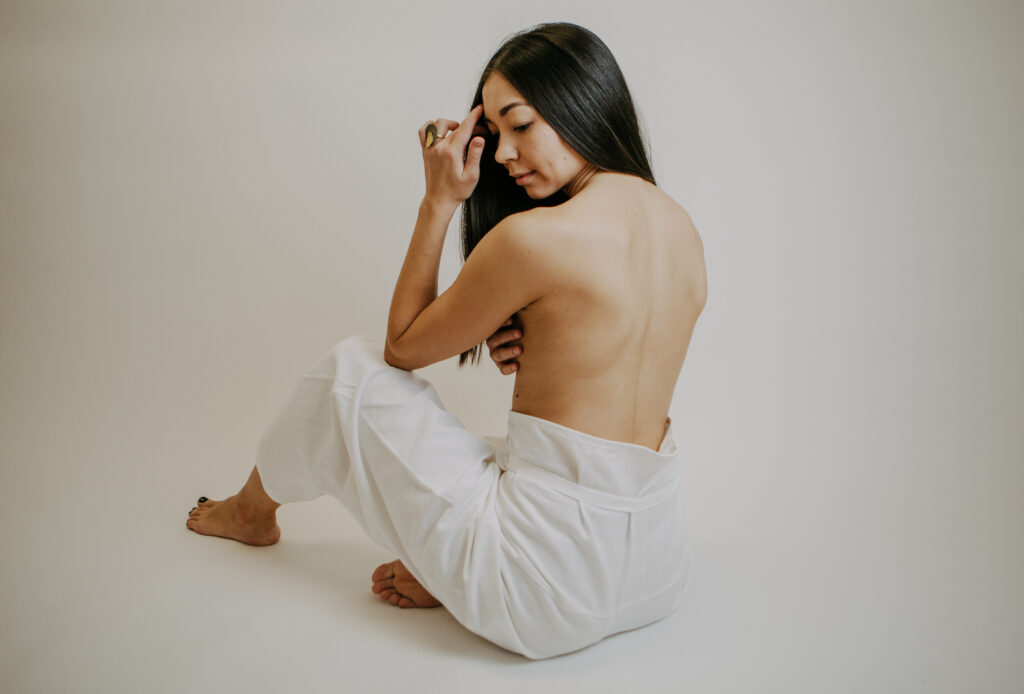 10. How do you find creative inspiration? Where does it come from?
Nature, traditions, and the women around me. Women are my greatest sources of inspiration. We are resilient but at the same time feminine. Isn't that amazing?
11. If you could dress anyone who would that be?
Athena Calderone
12. What are you working on for the rest of 2021?
Working on bringing small production of Romanian blouses for the US market.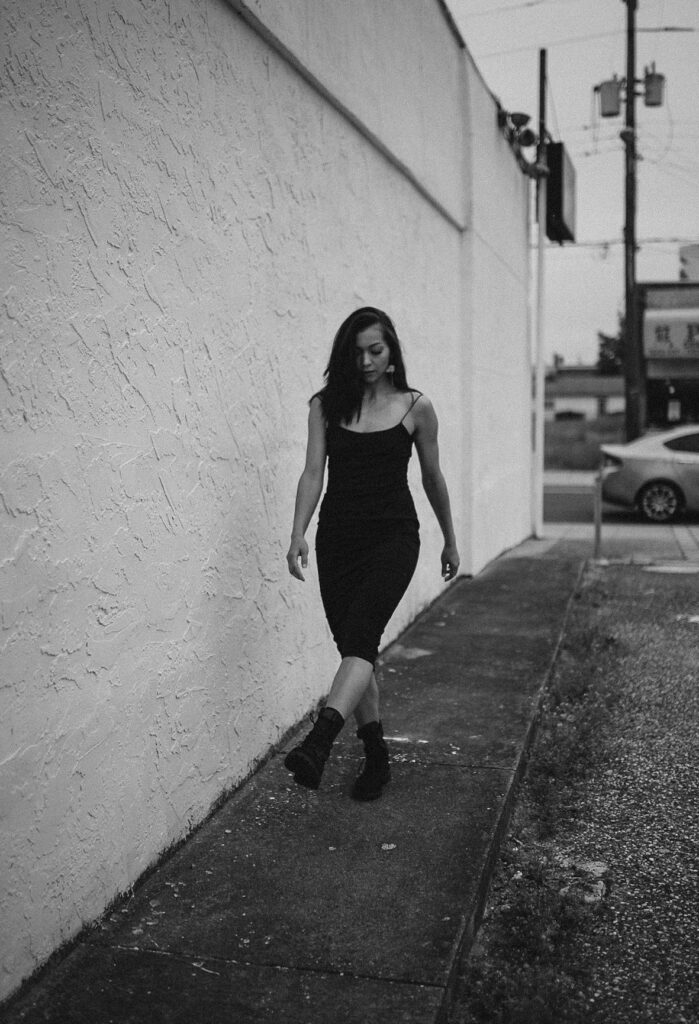 13. What's in the store for your brand in the years to come? How do you see Atelier BLB evolving?
I would really like to continue working with Romanian artisans, especially females because I am making a difference in their everyday lives by being able to provide them with work.  I would like to collaborate with my amazing girlfriends and create capsule collections. And as I vision, I would like for Atelier BLB to be for Romania what Johanna Ortiz is for Colombia's fashion and its artisans.