High jewelry creations made of unique gemstones with endless beauty and radiance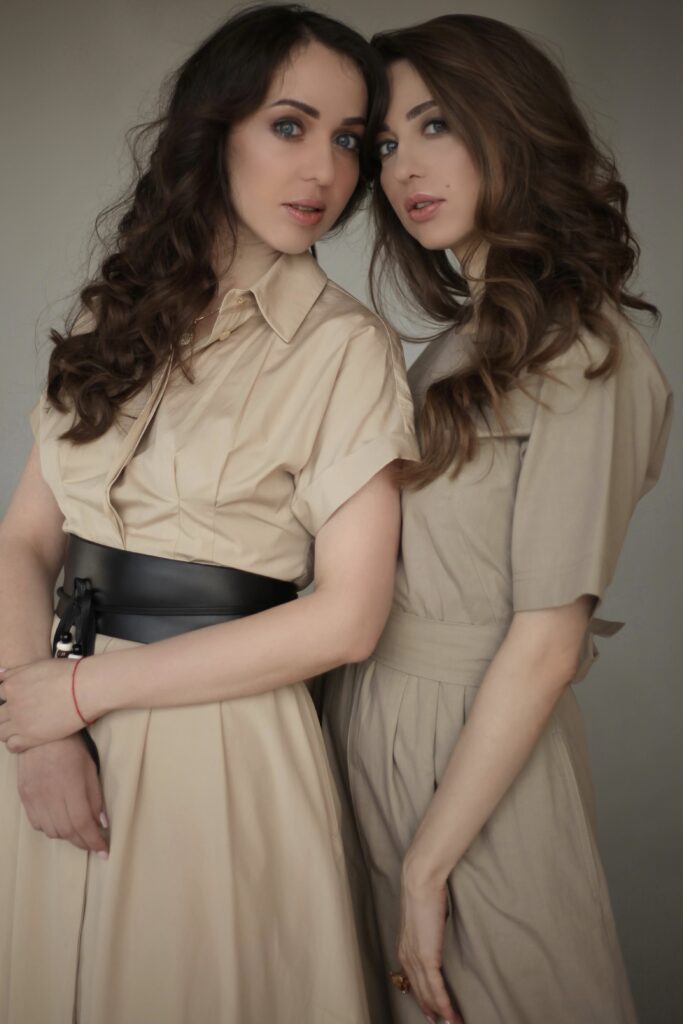 D&A is the jewelry brand of two sisters, Daria and Anna, who have a special love for unusual and rare gemstones.
We founded our brand 4 years ago, but we have been in the jewelry business for more than 10 years. It was a very long way to make our dream come true. We hope one day our story will be one of those "ideal American dreams".
We are from a small city where many jewelry factories are located. So, we got our jewelry passion from our childhood.
We started our first business about 12 years ago – we did gemstones and diamonds wholesale and supplied quite inexpensive goods for different jewelry factories.
In a few years, we realized that this business is not enough for us and it's really a great problem to find good stones at reasonable prices. That's why our next step was to establish our own gem cutting factory.
It was a very ambitious but complicated decision – we had to start everything from zero, and it took around 2 years to organize the cutting factory and the process that allowed us to get ideal gems with perfect cutting, that are ready to be set in fashion and luxury jewelry.
When we looked at our gemstones, we got plenty of ideas about how they could be used in jewelry: what designs are the best for them, how to mix them to get unforgettable and uncommon combinations.
And one day we realized that no one could see our stones in the same way as we do, no one understand them better than we do, and – that was the most interesting but frightening discovery: we could create jewelry by ourselves. And if we stop doubting our abilities and create jewelry, we could show the whole world our ideas, our designs, and our style.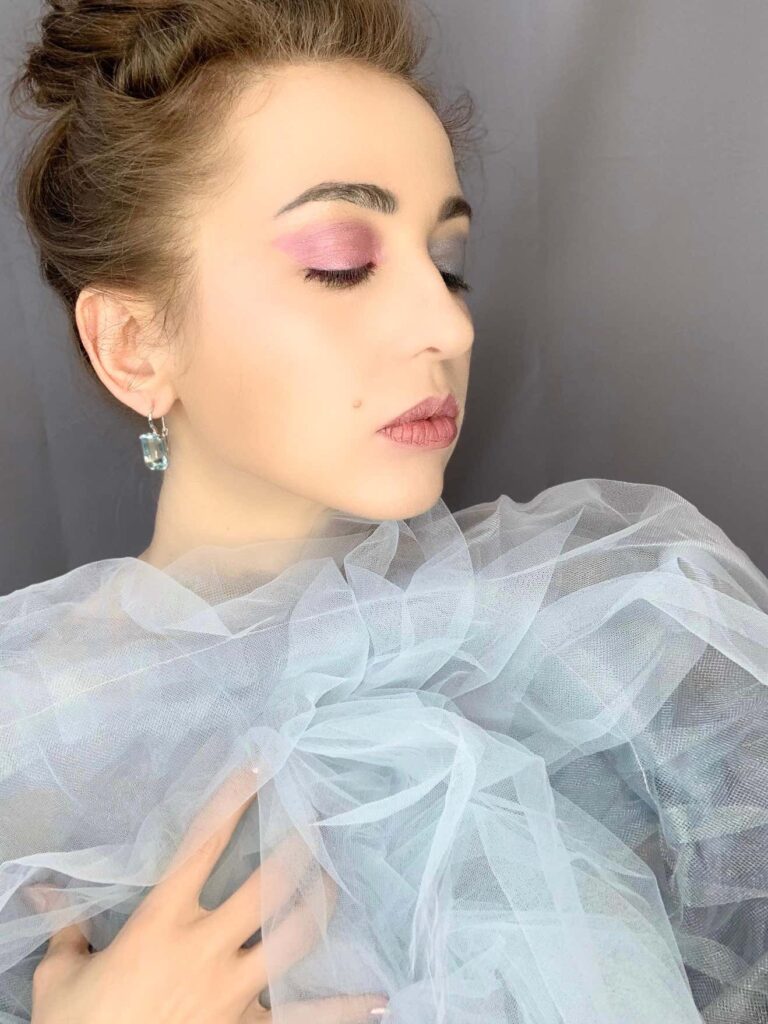 It was the most important and complicated step – to start our own brand and bring our jewelry ideas and our designs into real life. Since then we have stopped perceiving our brand as a job because it was no longer a job, nor a business – creating jewelry became a part of our life. We love what we do very much, it's our passion, our hobby, and of course, it's a part of us.
Now we are traveling all over the world – we are looking for the best unusual and exclusive stones, we do also special cut for some gemstones to get perfect proportions and create one-of-a-kind jewelry for our bellowed customers. We do our own jewelry collections and custom-made jewelry as well.
We are sure that each woman deserves to have beautiful and unique jewelry items that could make up her mood every day, give final touches for her outfits, and show her style and status.
We do our jewelry with different stones: gemstones and diamonds. We prefer to work with rare, unusual stones and sometimes we mix them. Each time we set a goal to find something rare and unique to emphasize its beauty with our jewelry. We visit different fields; we have amazing partners all over the world who call us when they find something special. We love exclusive gemstones; unusual colors and we enjoy very much making different color combinations.
Our favorite gemstones are spinels, sapphires, also color sapphires, emeralds, tourmalines, and of course, fancy colored diamonds, but we really love all stones that we work with. We do our jewelry usually in 14k or 18k gold and sometimes use platinum.
Our jewelry is done in different designs that is why every woman could find something ideal for her personality and her style. The woman who purchases our jewelry is usually independent, self-confident, who loves jewelry and likes to wear it.
When we create our jewelry, we hope to make our customers a little bit happier and give them a chance to create unforgettable outfits with our jewelry items.
We could say with confidence that all our customers are as happy as children when they get their new jewelry. We have never had customers who have been disappointed with our jewelry. Their eyes are shining and we hope that each time they put on our jewelry and get compliments they get the same emotions and feelings.
The creative process is the most interesting one for us. We get our inspiration from everywhere but most often we get it from the stones.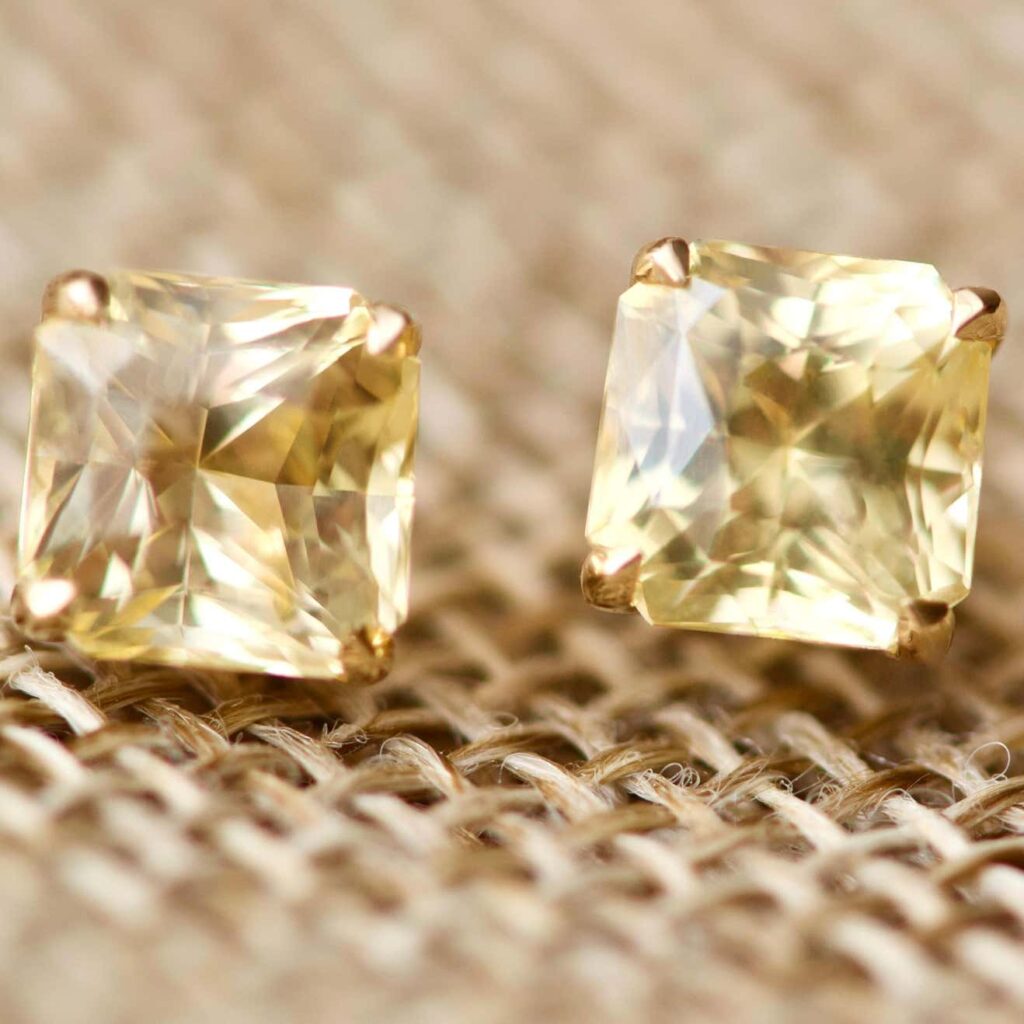 Sometimes when we are selecting and looking for some new stuff, we get in our mind an ideal picture of how this or that stone should be set and how the future ring, for example, could be designed. Sometimes we get ideas in our dreams. The main thing – not to forget them when we get up!
 What inspires you to create pieces that reflect classic elegance? Do you have a piece that you really love personally from your latest collection?
You know our passion is gemstones. Natural stones have their own magic. It's incredible – most of the stones have been waiting for you to get them in hands sometimes millions of years! And some of the stones will show their beauty and elegance when they will be set without many details – just a simple frame will be enough. They are too rich looking to be set along with other stones or in a piece of jewelry with many details. And such jewel is always exquisite.
We love all our jewelry, but one of the most bellowed is, of course, earrings from our "Snake" collection. When we were creating them, we went to the zoo to see how snakes usually move and behave – because we wanted our "snakes" not to be too aggressive, very natural looking, and to be one of a kind. I think we have achieved this goal.
What is the biggest motivator in what you do?
To make more women in this world happier and to create tomorrow something that will be better and more interesting than yesterday.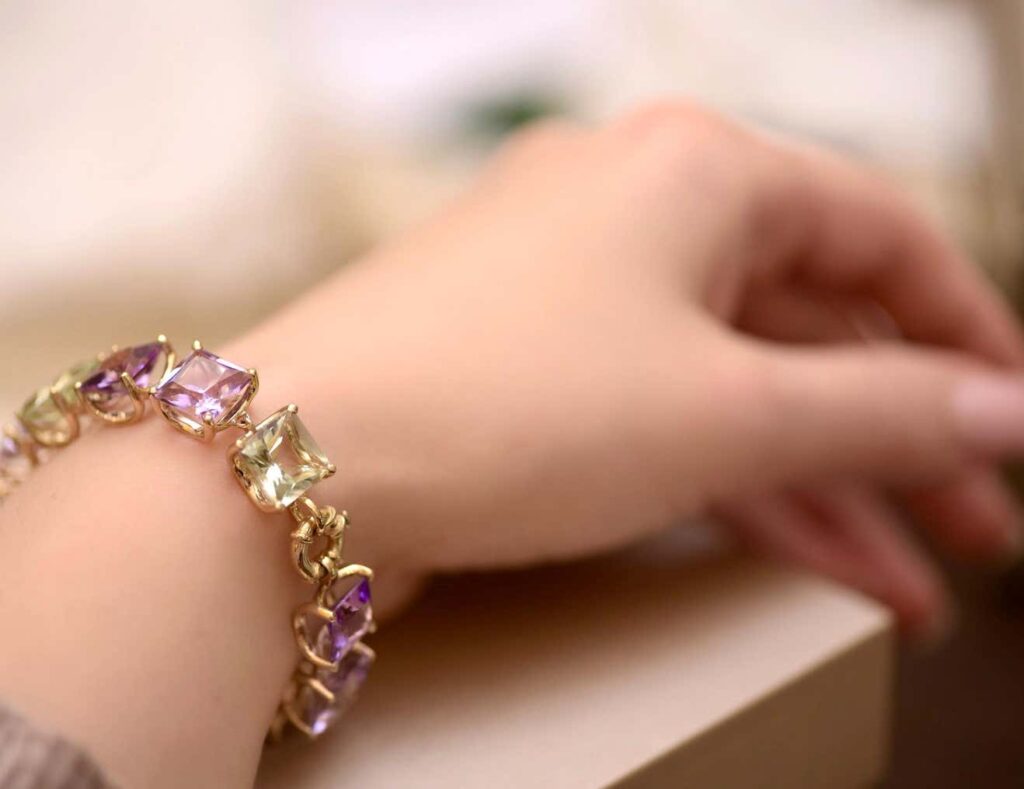 What are the challenges you had to face and how did you overcome them?
Frankly speaking all our way, in the beginning, was very challenging. But the main obstacle was inside our heads – to believe in ourselves. To stop being afraid of doing what we love from the bottom of our hearts and to be sure that we could do it.
When we have started our way, we haven't even dreamed that our competitors are luxury and world-famous jewelry houses and we will sell our jewelry on the world's biggest luxury marketplace and some celebrities will be our friends and customers.
  What makes a piece of jewelry iconic in your vision?
Individuality and details.
What do you hope is the future of the brand?
We hope to grow and become one of the world's best and known jewelry houses. And we hope all our customers grand-grand-children would be proud that their grandparents decided to buy their iconic jewelry from the D and A style brand.
SHOP OUR FAVORITE JEWELRY PIECES