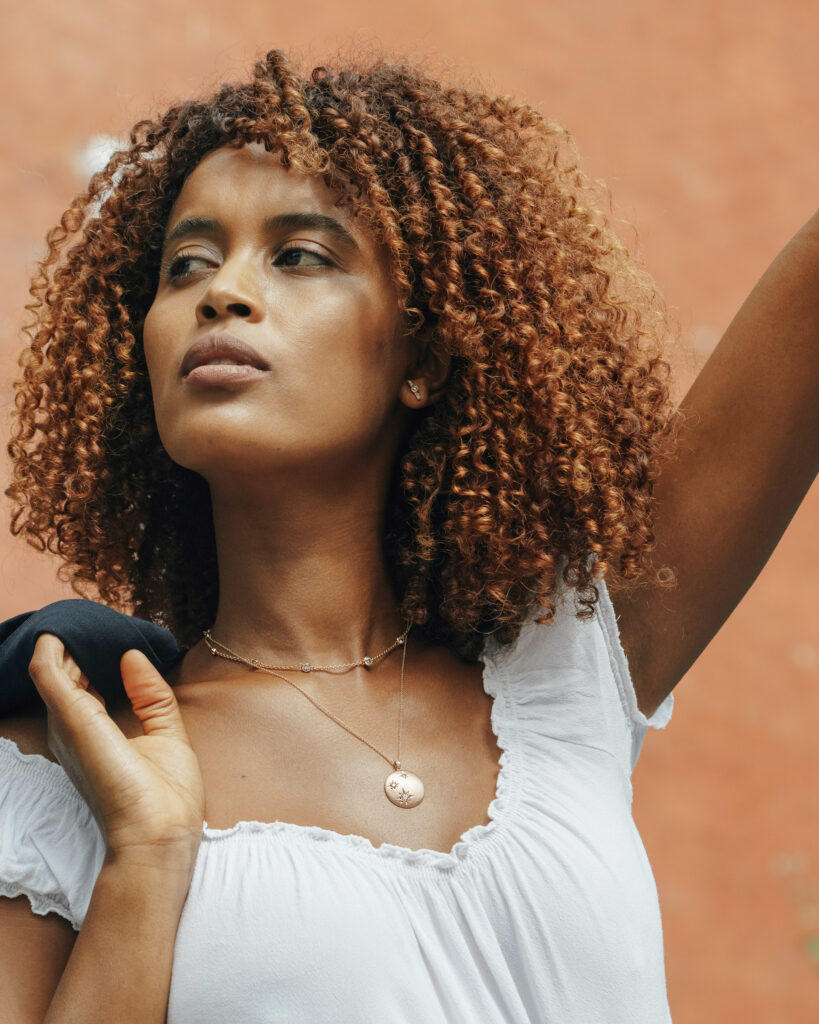 Diamonds that Care started as a charity initiative of ALROSA, the world's biggest diamond mining company by volume. In 2019 alone, the company's social investments totaled $185 million, including 500 charitable and social projects, and $108 million donated to environmental protection, mostly in Yakutia (a region in Siberia). In 2020, ALROSA contributed almost $8 million toward medicine, equipment, and protective gear for company staff and local communities, as well as for other measures to counter the COVID-19 threat. This year, the Diamonds That Care initiative has transformed into a brand. Our idea is that a consumer who buys a piece of jewelry under the Diamonds That Care brand should know that some of their money will go towards funding community-oriented projects.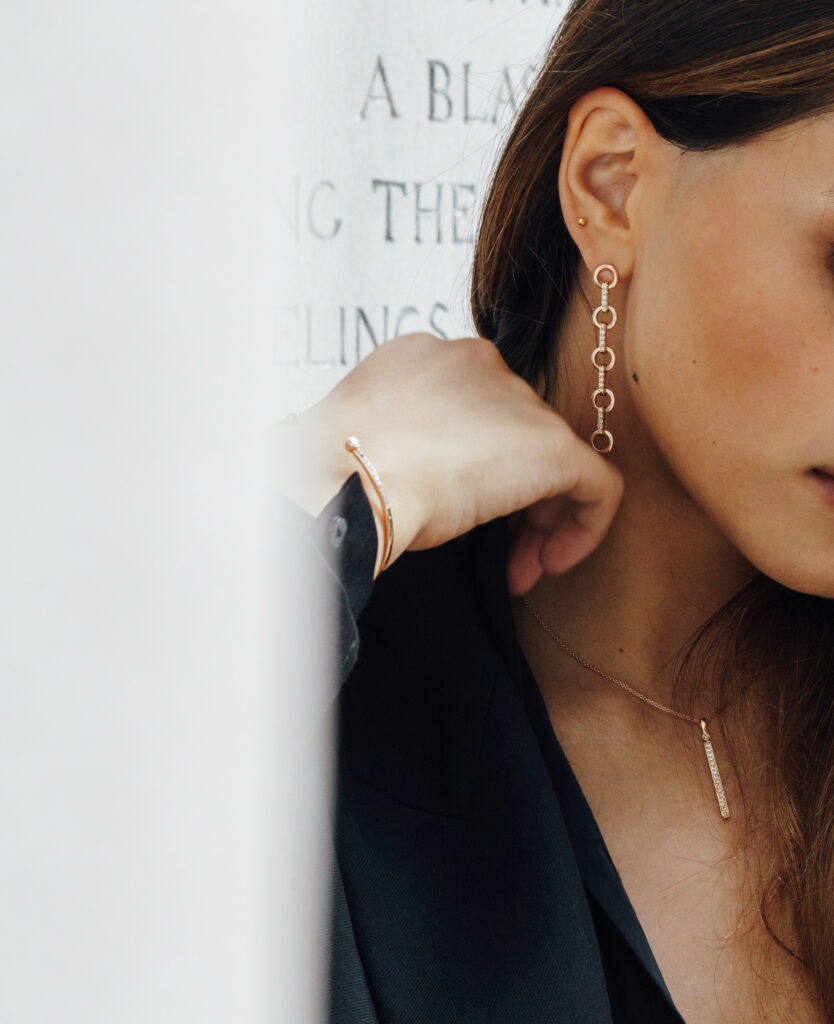 The main principles are sincerity, sustainability, and giving back to society: the meaningful values that are integral to any socially responsible brand. All our diamonds come from ethical sources. In order to make our jewelry stand out, we have chosen to adorn them with earth-tone diamonds.
We want our collection to attract empathetic women. Our dream is that one day these earth-tone diamonds will become a symbol of social responsibility and that anyone who sees a ring with one of these diamonds on a person's finger will know that this person cares about causes bigger than themselves. Filled with the spirit of goodness, the brand's pieces showcase earth-tone diamonds in a stream of light for an effortless, edgy look. The significance behind each design draws attention to beauty, which is the real essence of jewelry.
The first Diamonds That Care collection is responding to a new trend, in this case, a disruption in society, with reverse set diamonds, although the stones' muted earth tone, as well as the brand's rose gold, are reminiscent of warmth. A prism effect on the reverse set diamond's bottom pointed part adds an edge to the simplicity that characterizes Diamonds That Care pieces, just like a leather jacket on a mature and sophisticated woman. The subtle provocation gives these beautiful minimalist pieces a trendy, spiked look.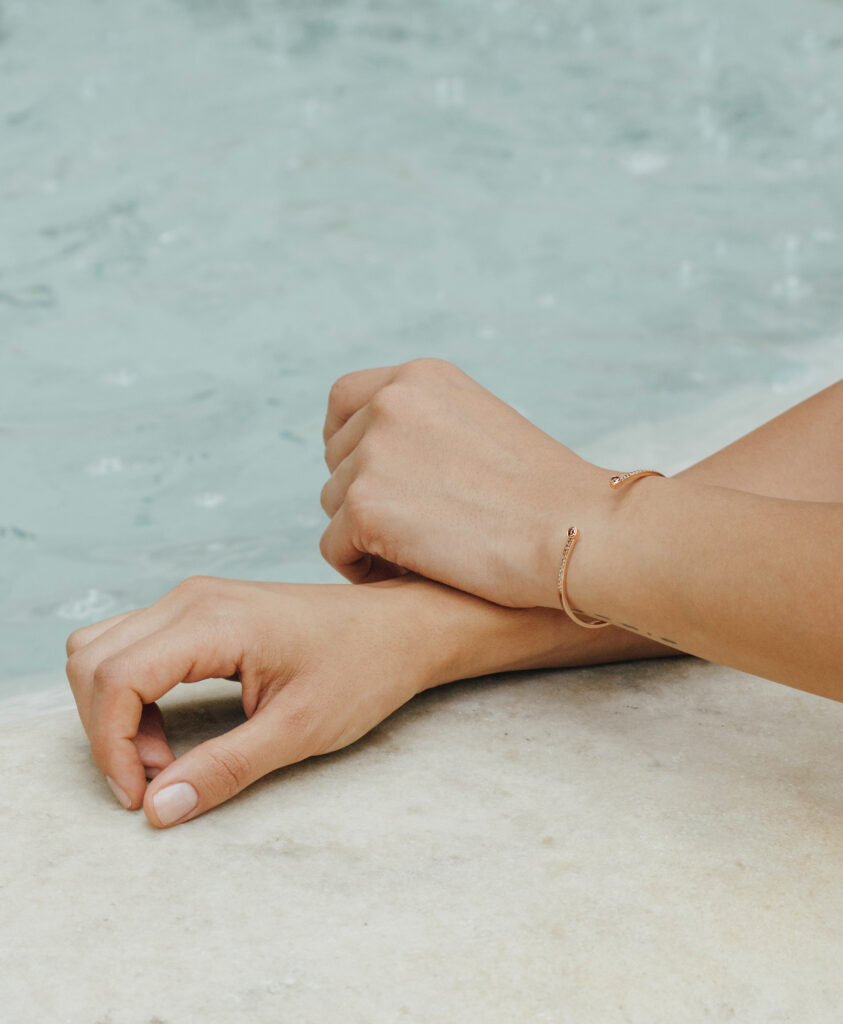 There's a deep spiritual meaning behind each design. For example, the hexagon earrings were inspired by sacred geometry. Their geometrical shape was purposefully chosen for its presence in nature, for example, in perfectly symmetrical honeycombs, and its representation as a symbol of harmony and balance.
The linked circles of Diamonds That Care serendipity diamond drop earrings refer to the notion of a higher 5D consciousness, where all people are connected and working together to make the world a better place. While the idealistic concept is difficult to achieve, the pandemic showed us that it's possible. Also, these beautiful earrings remind me of the Borromean rings. In mathematics, removing any link of the Borromean ring leaves the other two disconnected.
"I Care" is the main message the brand gives to people, and that is why every jewelry piece has an "I Care" engraving, to symbolize generosity. There are subtle nuances in many Diamonds That Care pieces that will touch your heart. Some shapes, in fact, smoothly transition into the heart pattern with the "I Care" message inside.
The main focus is making a difference in the world through all the charities you have been involved in.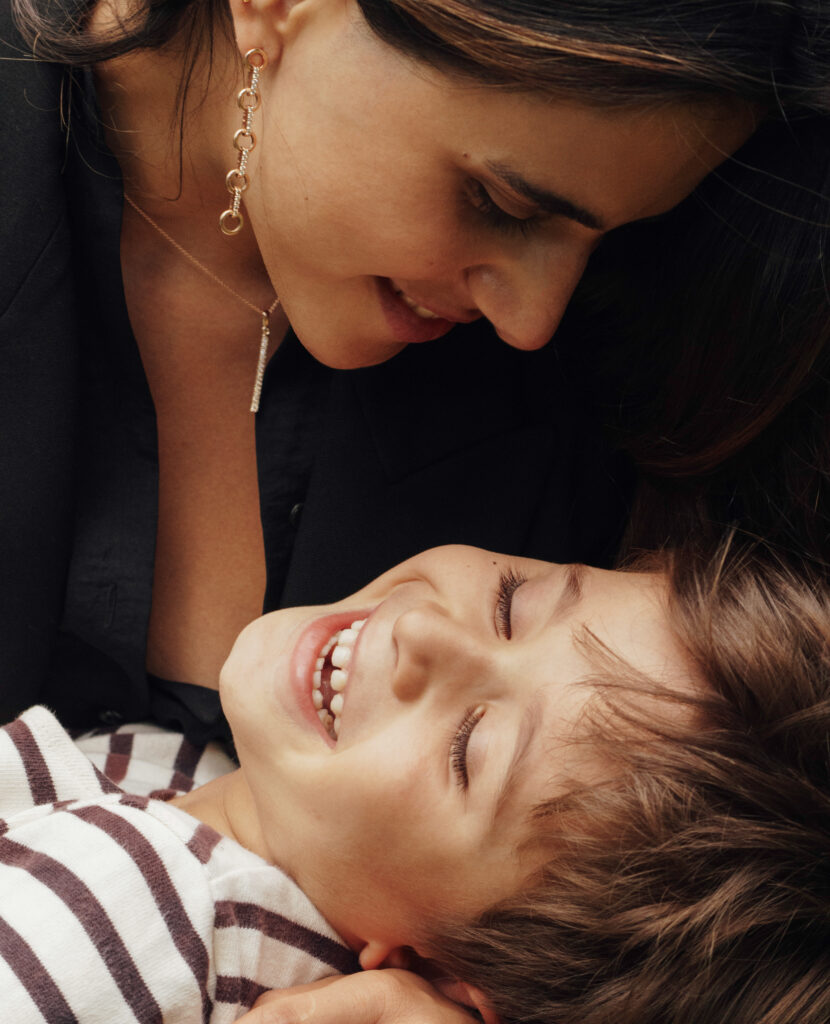 "Every charity project is important for us if it's benefiting people in need. Currently, 10% of the sales from each piece goes to Feeding America's COVID-19 Response Fund. Diamonds That Care also raised $270K through the sale of three heart-shaped Anna Hu design jewelry pieces at Christie's auction. The collection was created with more than 500 colorless and fancy colored earth-tone diamonds. The funds are donated to the Brave of Heart Fund, which was founded to provide financial and emotional support to the families of frontline healthcare workers and volunteers who have lost their lives in the COVID-19 fight."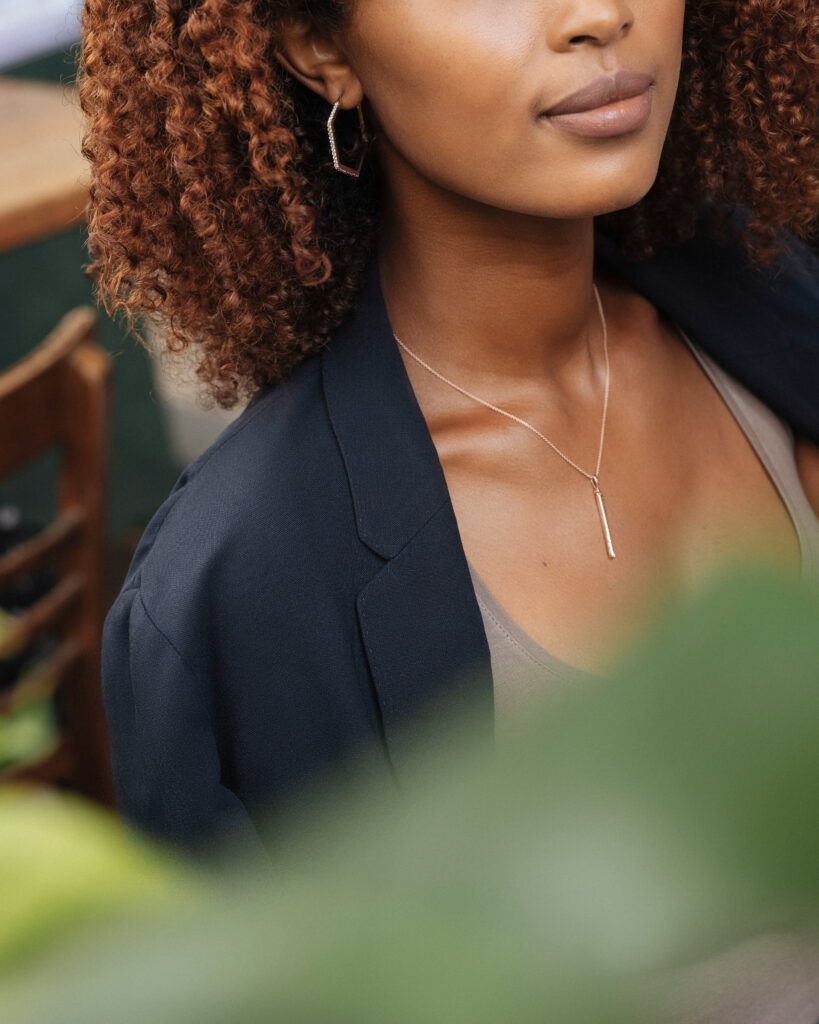 What is the biggest motivator in what you do?
"This year people experienced the challenge of a lifetime, and our main motivation is to be a helping hand for those who need support. Diamonds That Care is a calling to the luxury industry to cultivate more products and projects "that care" for the communities."
What are the challenges you had to face and how did you overcome them?
Selling jewelry during a pandemic is quite a challenge: normally, a customer would prefer to view a jewelry piece in person, but our partners at Brilliant Earth, the U.S.'s biggest sustainable jewelry retailer, did a great job with offering virtual appointments and providing great service.
We hope that in the future, Diamonds That Care will become a line of thought. We believe every natural diamond should be more than just part of a jewelry piece. People have become much more responsible than they were before, and diamonds should be another way to show responsibility.