An ethical and sustainable womenswear and lifestyle brand with zero waste policy produced locally with traditional fabrics by African women in Malawi.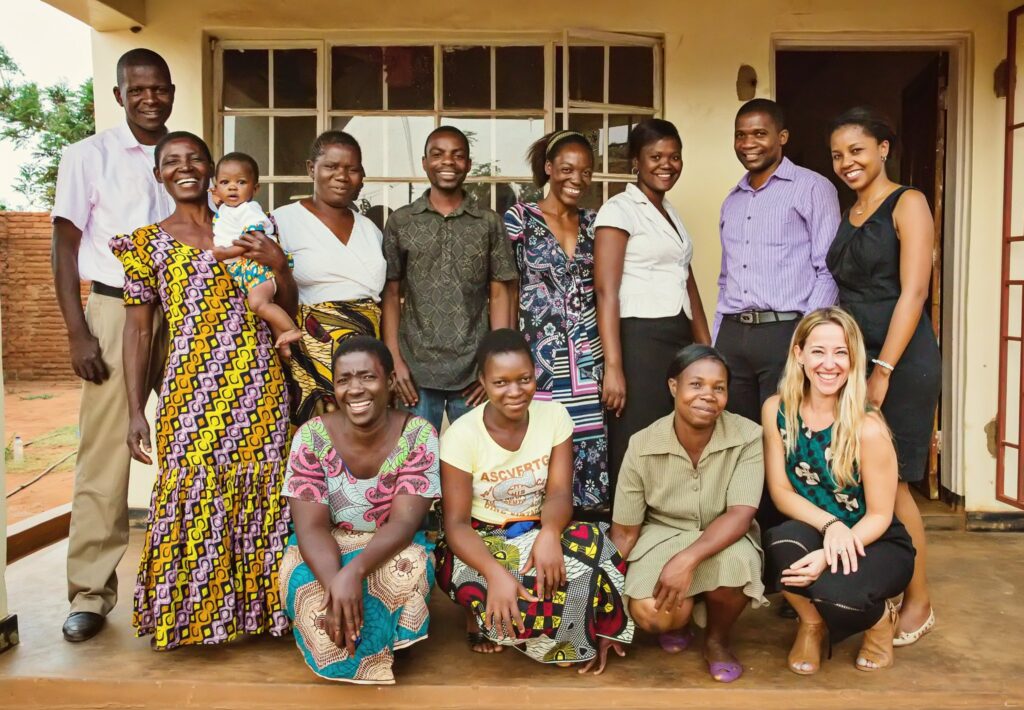 It all started with the Mayamiko Trust, a charity set up by Paola Masperi in 2008. The Trust aims to provide opportunities to the most disadvantaged women in Malawi by nurturing their creative talents, providing transferable skills, and a chance to access sustainable trade practices.
Several years later Mayamiko, the brand, was founded, working alongside the charity through the Mayamiko Fashion Lab, where many of the garments are made.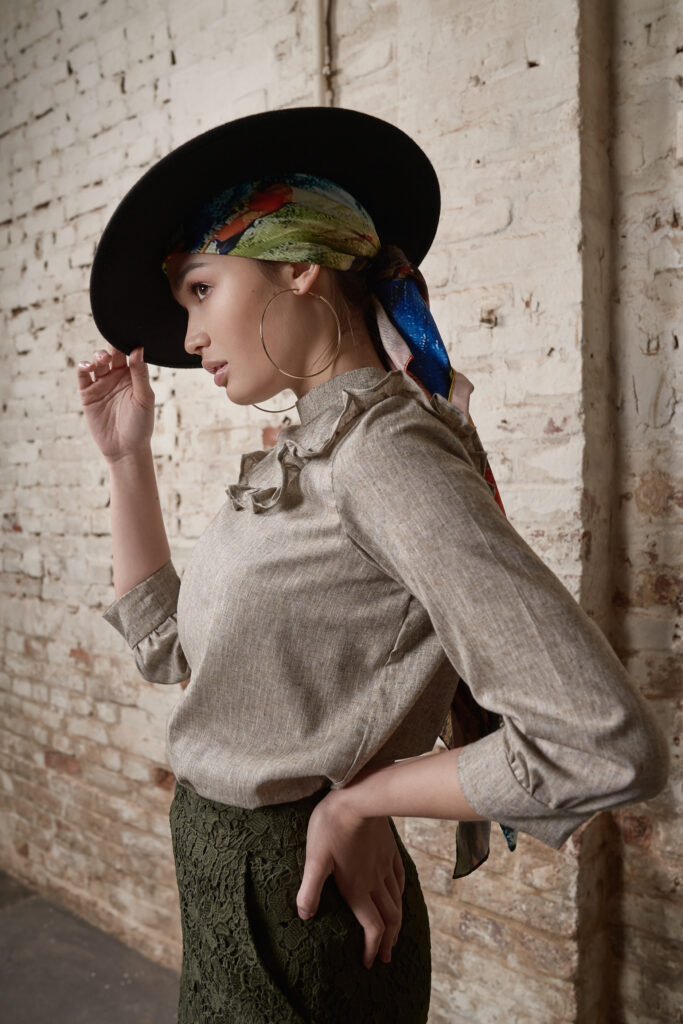 When did you realize you had an affinity for fashion?
Paola: As an Italian, with two tailor grandparents (both my Granny on my Mum's side and my Grandad on my Dad's side), making clothes was never far from our day-to-day reality.
From adapting hand-me-downs from my sister or older cousins to turning bits of fabric in dresses for my dolls, I always had an interest in the way fabric sat on a subject – human or otherwise – and how it could change perspectives, sensitivities, mood, etc.
But I never considered it a career until I started Mayamiko Trust, our charity, which led to us opening the fashion academy and then the brand. It felt like going full circle a little bit, and back to the origins.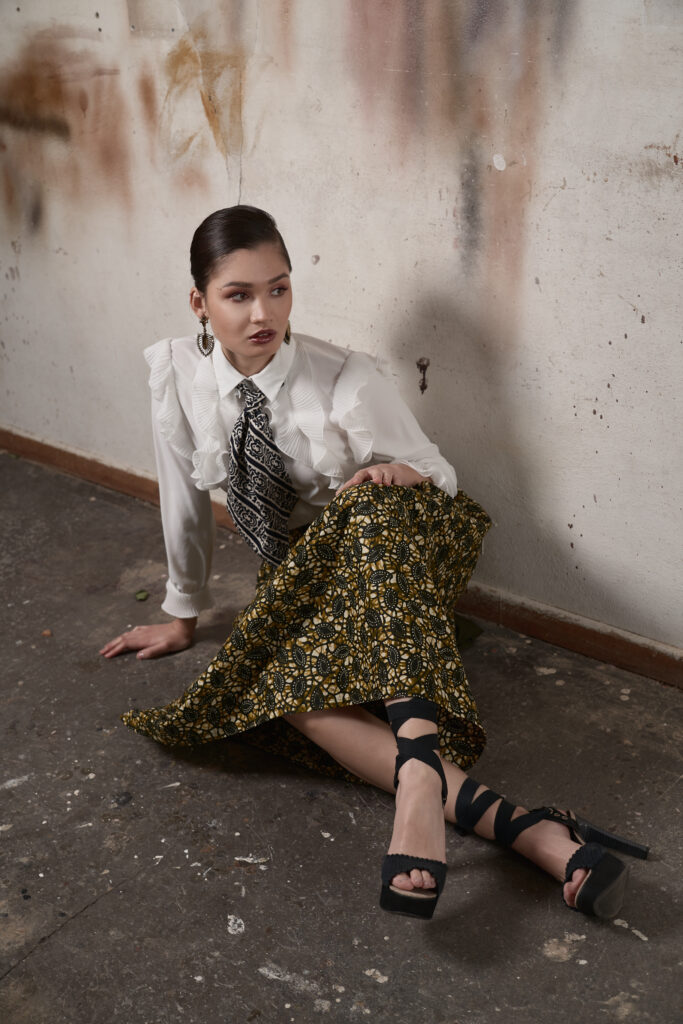 The collections are cross-seasonal, designed for the global woman, and inspired by the indigenous artisans located where our items are made. Started in Malawi, our main collections give an ode to their birthplace through the use of traditional African techniques and locally sourced fabrics referred to as 'chitenje'.  Our vision is to bring you a growing selection of carefully crafted pieces, made by handpicked artisans all over the globe. Currently, you can choose from plant died jewelry from Sri Lanka, hand-knitted fair trade Peruvian hats, and up-cycled silk from Italy. We are dedicated to putting people and the planet at the heart of our process and are here to prove that shopping ethically and sustainably does not compromise on quality or design, but rather, adds to its value, while empowering all those along its production lifecycle.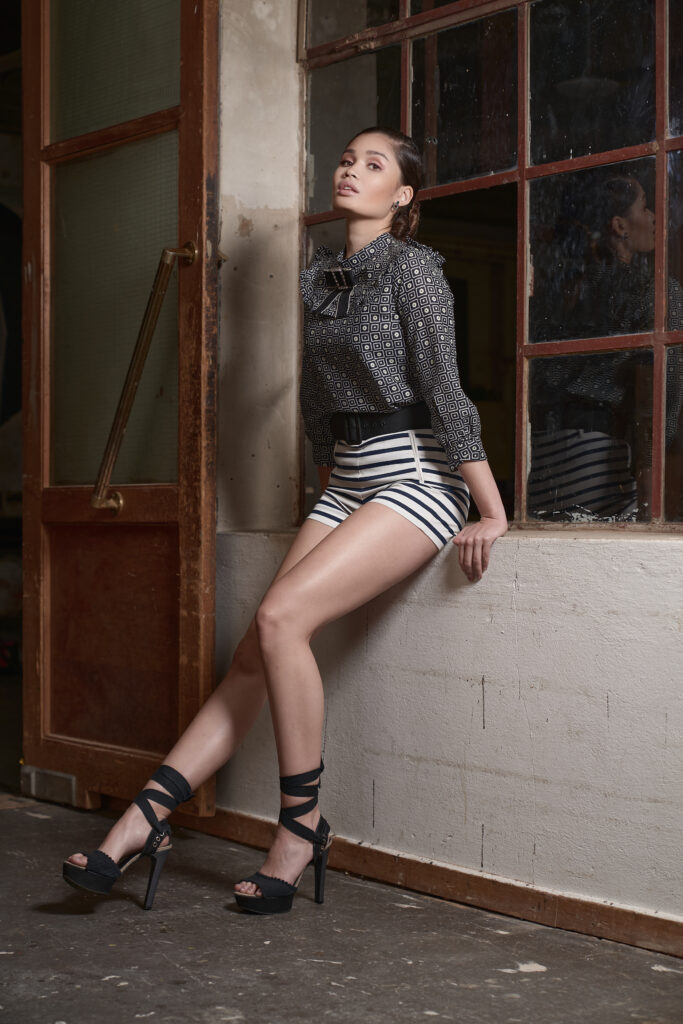 What does Mayamiko stand for?
Paola: Mayamiko means 'praise' in Chichewa, one of the languages spoken in Malawi – it is also used as a name for boys or girls. In my case, Mayamiko was a lovely lady I used to work with within Malawi, who always very gracefully taught me a lot of what I needed to learn.
What goes into creating the garments?
Paola: Textiles take center stage in Mayamiko creations, and tell our origin stories, honoring makers and places.
Our silhouettes are evergreen and thought to be worn across seasons, alone or with layers, and adapt through the use of ties and elastic. The fabrics have no stretch, so this can be challenging but also exciting creatively.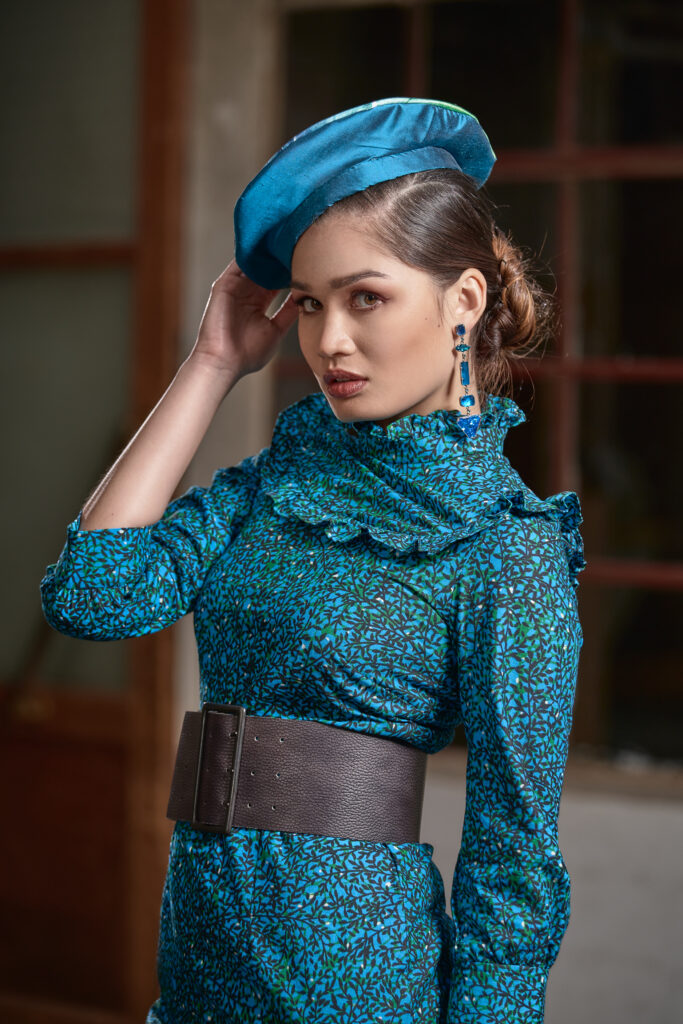 What is the story you are telling about women who wear your designs?
Paola: The clothes we wear say something about how each of us chooses to step into the world. Wearing Mayamiko makes a statement about style and individual values: it means that as a woman, I choose not to wear another woman's oppression, but her empowerment. Equally, we hope that everyone who wears Mayamiko feels empowered to step into the world and achieve whatever their minds and hearts are set on.
Tell us a bit about the accessories you carry. Who creates them?
Paola: Our own accessories are created with off-cuts from our main collections, which plays an important part in our zero-waste vision.
We also curate lovely jewelry and accessories from artisans and brands that align with our values, such as the brass and reclaim wood jewelry by Yewo, made in their solar-powered workshop in the northern part of Malawi, and the silver and aluminum jewelry by Article 22 which is made with reclaimed weapons in Laos and helps clear land mines.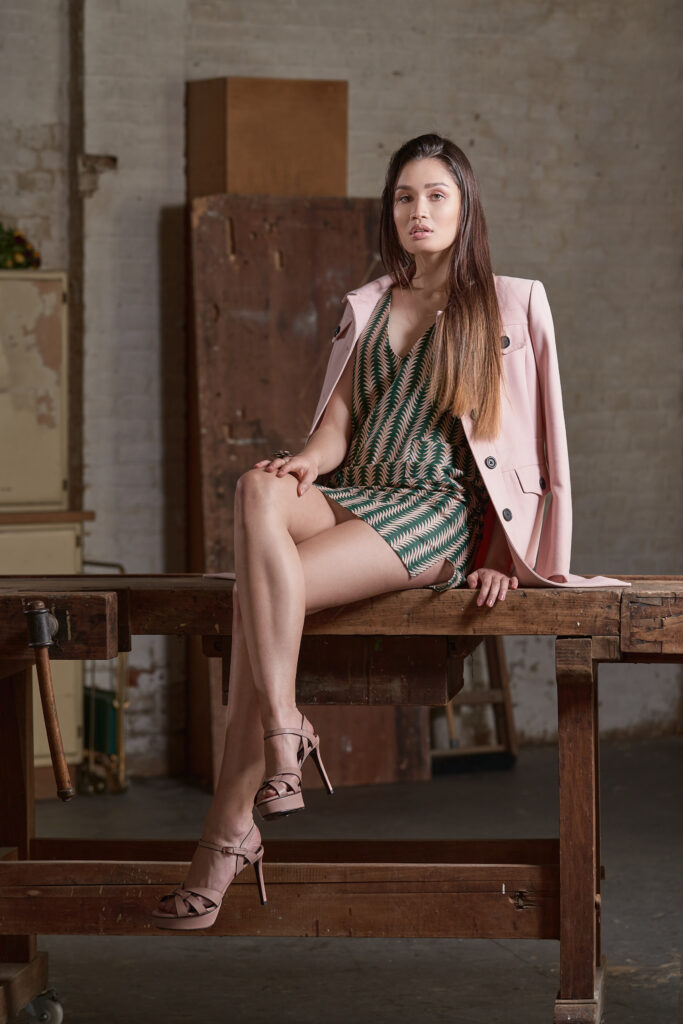 How do you find creative inspiration? Where does it come from?
Paola: It really can come from anywhere, but I find that nature and people are my main source of inspiration.
This is why each style is named after a woman in the life of Mayamiko, and each print's name is inspired by an aspect of the natural world that it evokes.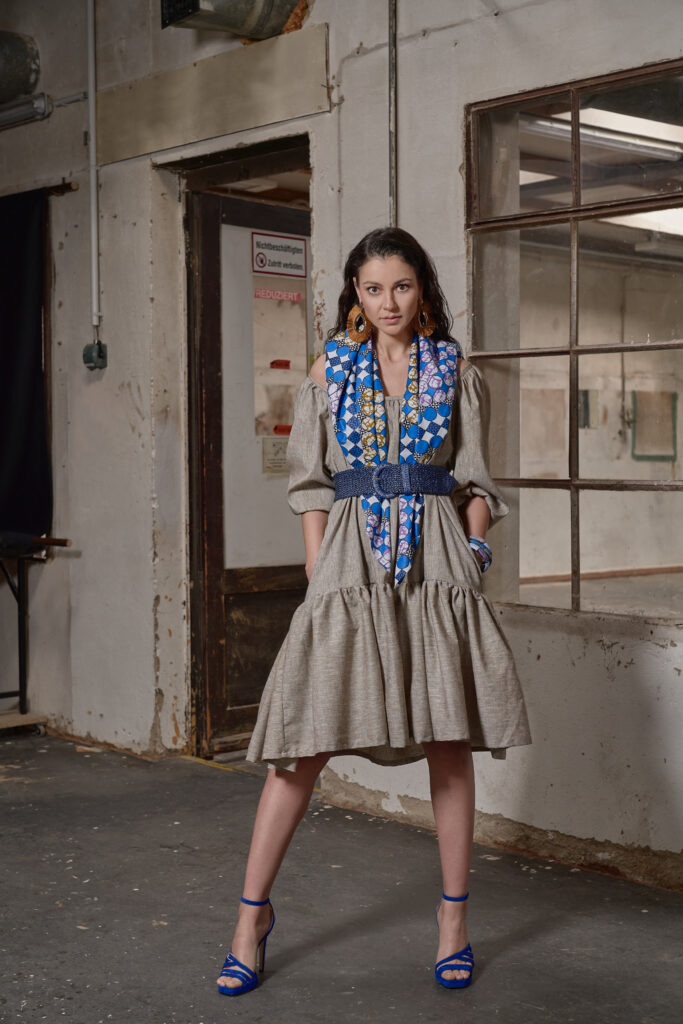 The Duchess of Sussex certainly made a statement when she wore a Mayamiko look on the South Africa Tour. Tell us how the look was chosen.
Paola: It was chosen by herself, so I can't say we had too much to do with it!
it was particularly meaningful as she chose to wear Mayamiko, a brand that exists to provide opportunities to women, on her first day, when giving a speech to girls about girls and women's empowerment.
It felt like a meaningful and powerful choice. Many have also commented on the fact that she chose a simple wrap dress, that also allowed enough flexibility to breastfeed little Archie at the time. We don't know if that was the case, but it certainly looked like a suitable choice for a new mum.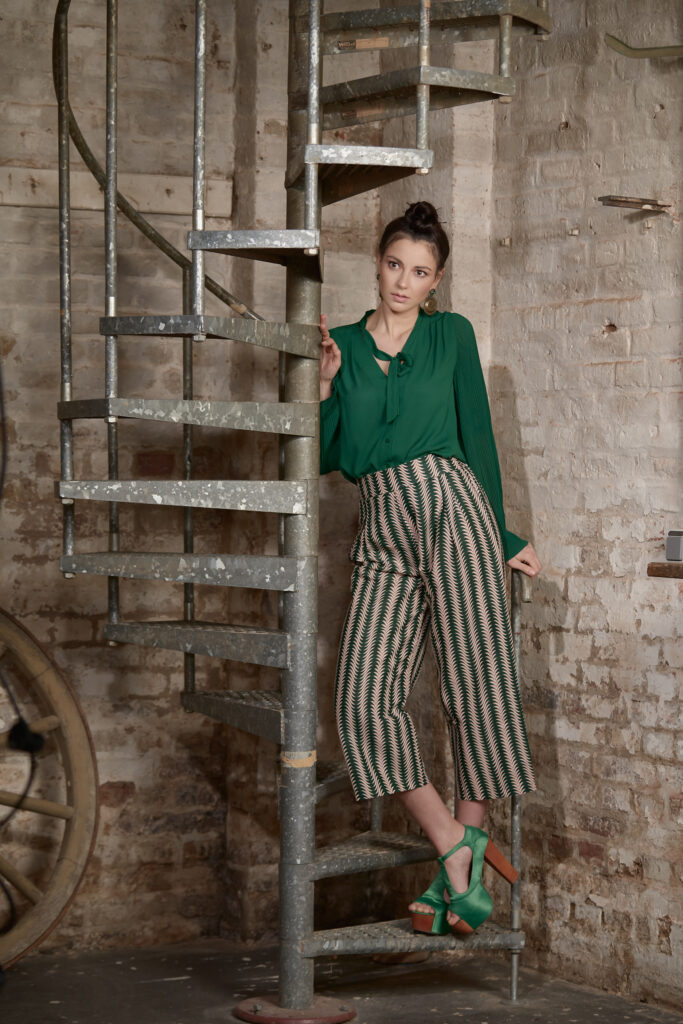 If you could dress anyone who would that be?
Paola: Oh, difficult! Right now I would love to dress Amanda Gorman – but in all honesty, my heart beats just as fast any time one of our customers shares an image of them wearing Mayamiko, and we have had a few meaningful moments which always make my legs go to jello, for example, weddings or graduations.
What's next for Mayamiko?
Paola: Covid has been quite hard for us because it has impacted both the markets where we sell Mayamiko and the communities that work to create Mayamiko, and we are not out of the woods yet.
So our priority is to navigate this time, and use it as an opportunity to create something better and more beautiful out of it: at the moment our focus is on circularity, so we are working to offer our community the options to repair, alter and resell our pieces, so they may have a new, extended life or be turned into something totally different and just as beautiful: with creativity, the sky's the limit!