Valentina and Yoana Dochevi are the revered mother-daughter duo who created MYOO Couture – the luxury fashion brand with ethereal creations founded in Berlin in 2016.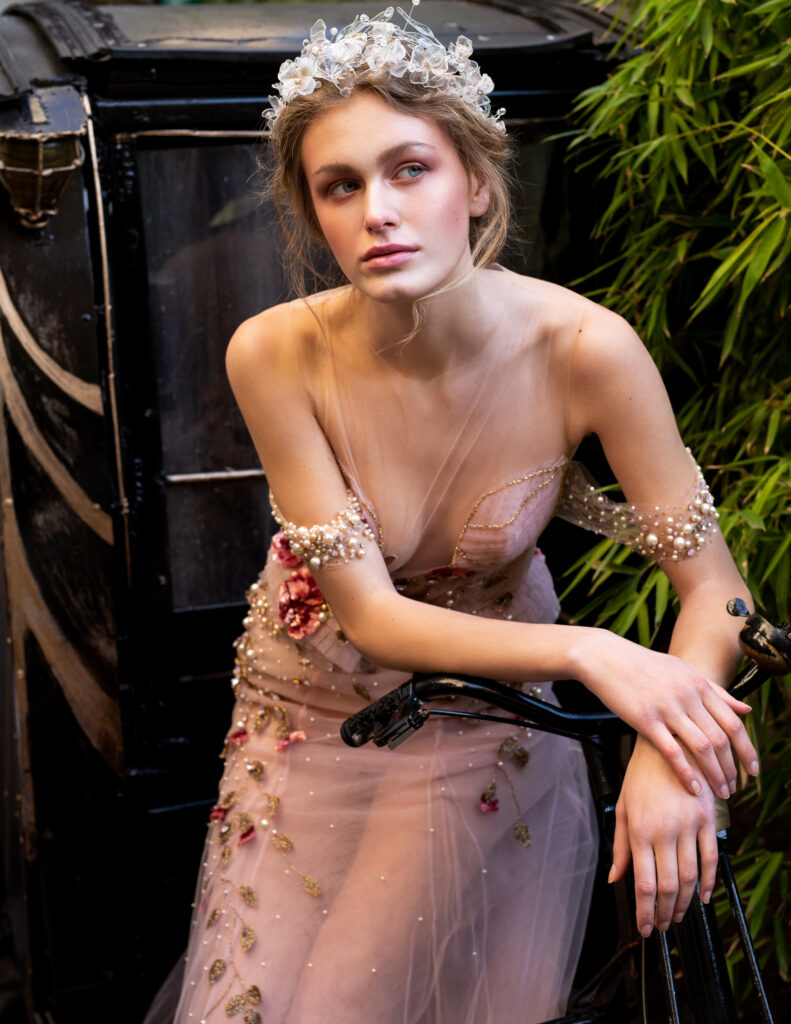 Yoana graduated from an art high school in Plovdiv, majoring in graphic design, and subsequently, she continued her studies in graphic design in Berlin, where she currently resides. She doesn't have a fashion degree, and never thought of tying her life to fashion design but she grew up in her mother's studio. "I don't know if it's genetics, but I inherited from my mother the love and vocation for fashion", said Yoana. The desire to create clothes came weeks after the birth of her second daughter. That became her inspiration to start something new where she could do anything she wants with and through her imagination. There were endless possibilities and no limits to what she could do. With that in mind and with the support of her mother – who is her best friend, co-worker, and her right-hand – the idea for MYOO Couture was born.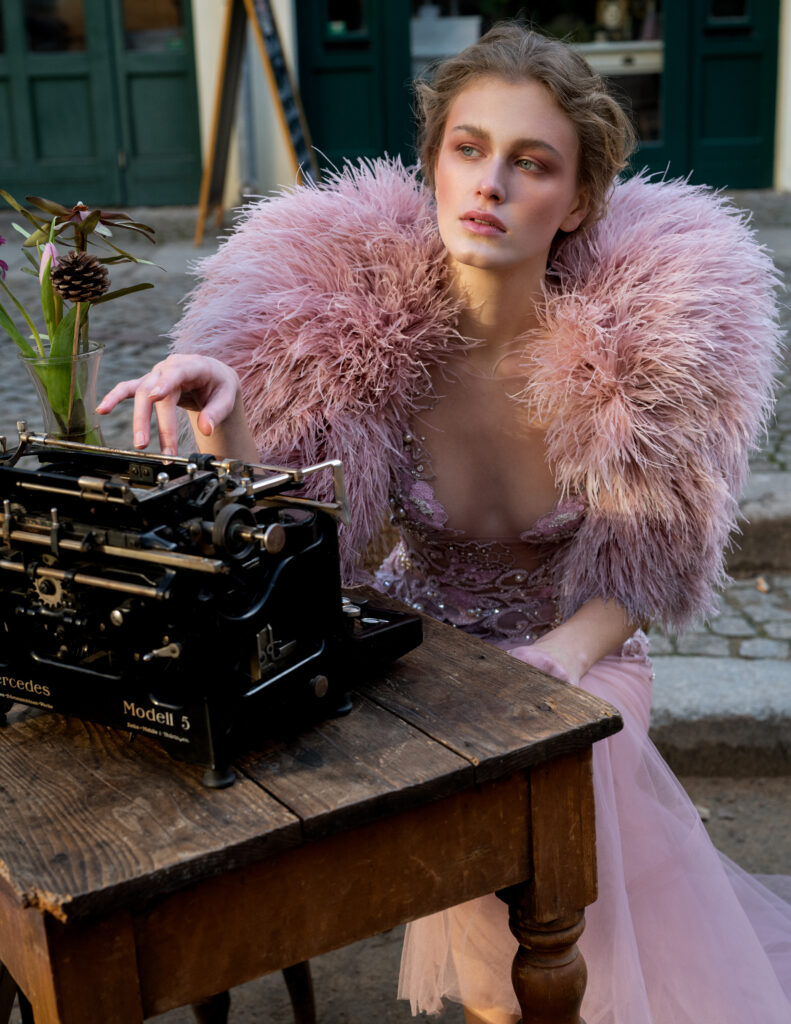 "Every piece that we make in our studio of MYOO Couture is like drawing a picture, with the difference being that with dresses I always start from the detail. This approach helps me develop the whole idea – to convey character and leave a beautiful message. This is my inspiration, which is actually the soul of the studio. Our concept is based mainly on manual workmanship – embroidery of elements and details without the use of ready-made elements. The materials are selected individually, the colors range from grassy green to blushing, and powdery and the embroideries are made by me or my embroiderers in Bulgaria."
MYOO Couture style is both romantic and bold that makes women feel like princesses. The meticulous attention to detail is what sets this brand apart, the constant pursuit of model dresses that flatter woman's silhouette has seen this brand grow and evolve. The first-ever collection presented to the public was haute couture evening and bridal wear dresses for ladies and children which accentuates this fairy tale allure of MYOO Couture.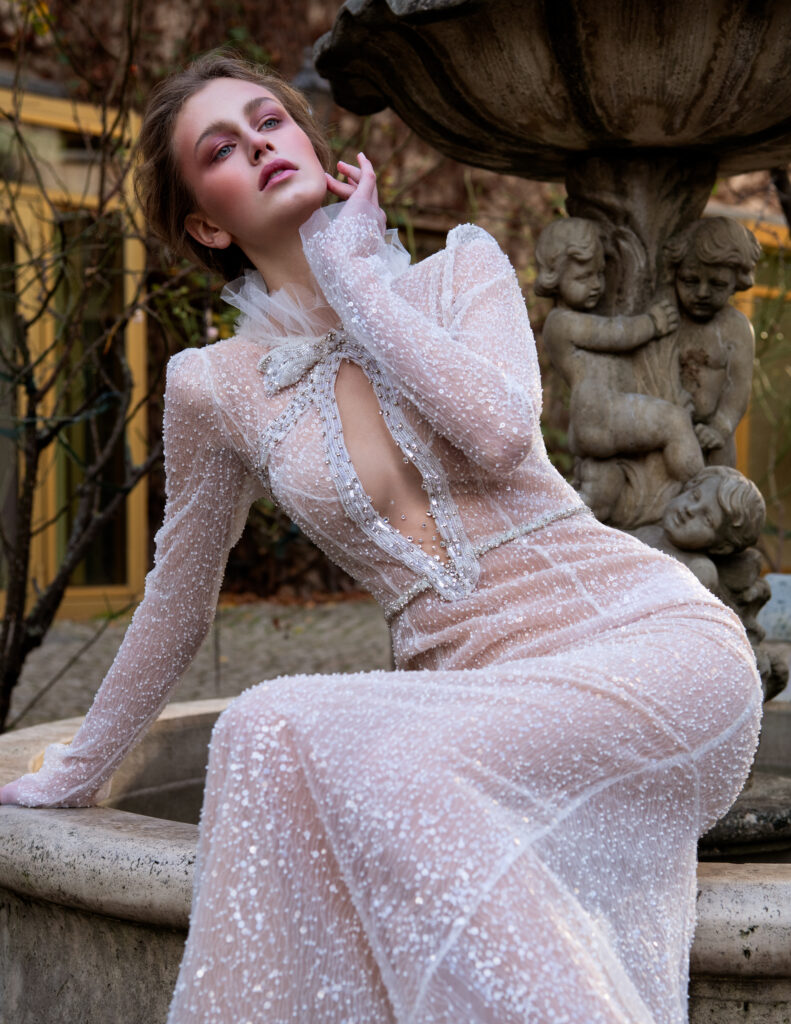 The woman who wears MYOO Couture is dreamy, absolutely beautiful, brave, and different with a dose of romanticism.
The one-off pieces of MYOO Couture are exclusive, unique, and one of a kind. There are thousands of hours that go into the design and hand-embroidery, incrustations of flowers, and embellishments based solely on the imagination of their creators – Valentina and Yoana who stay true to their vision. The dresses look as if emerging from a classical ode of a world filled with dreams and fantasies.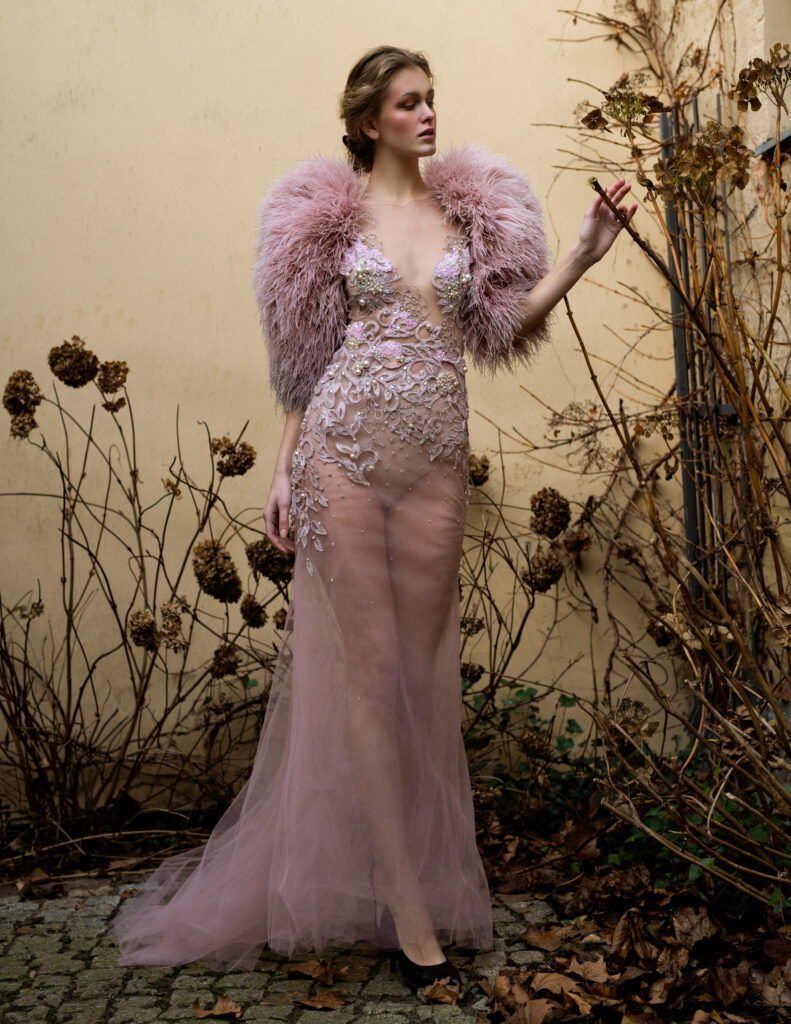 Yoana's inspiration most often comes from the moment or the mood she is in. She gets inspired by different color combinations and details of things that surround her like paintings or magazines. "I am inspired by things that have a graphic or illustrative note."
Embroidery is at the core of your brand. How do you come up with the patterns? 
"In general, I am always inspired by the detail or an element. I sketch an element that inspired me, I select the materials with which it will be embroidered, and only then do I start to choose the color and the fabric. I put everything on the mannequin and then the model creates itself. I don't have a complete concept for an entire collection, everything for me is extremely individual."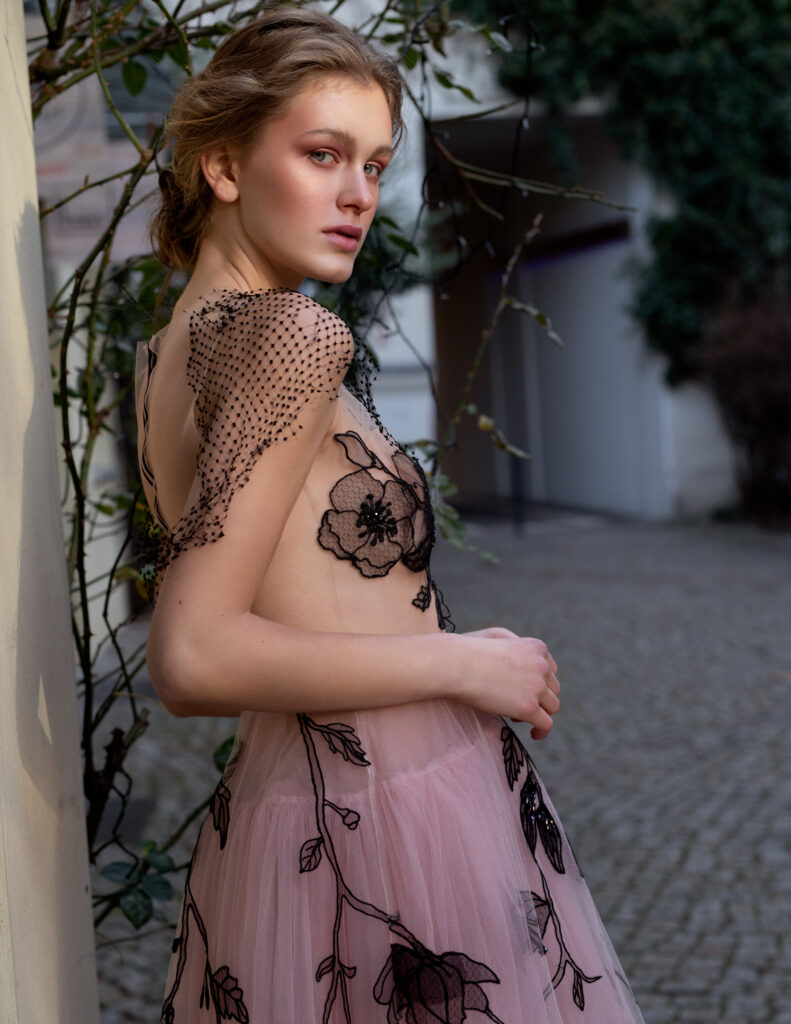 What are you working on in 2021? 
"We are mainly working on the preparation of our new collection that is generally quite different from the previous ones as design and color scheme to be used.
We are also preparing special models for fashion competitions, however, because of the pandemic, I expect these won't happen soon.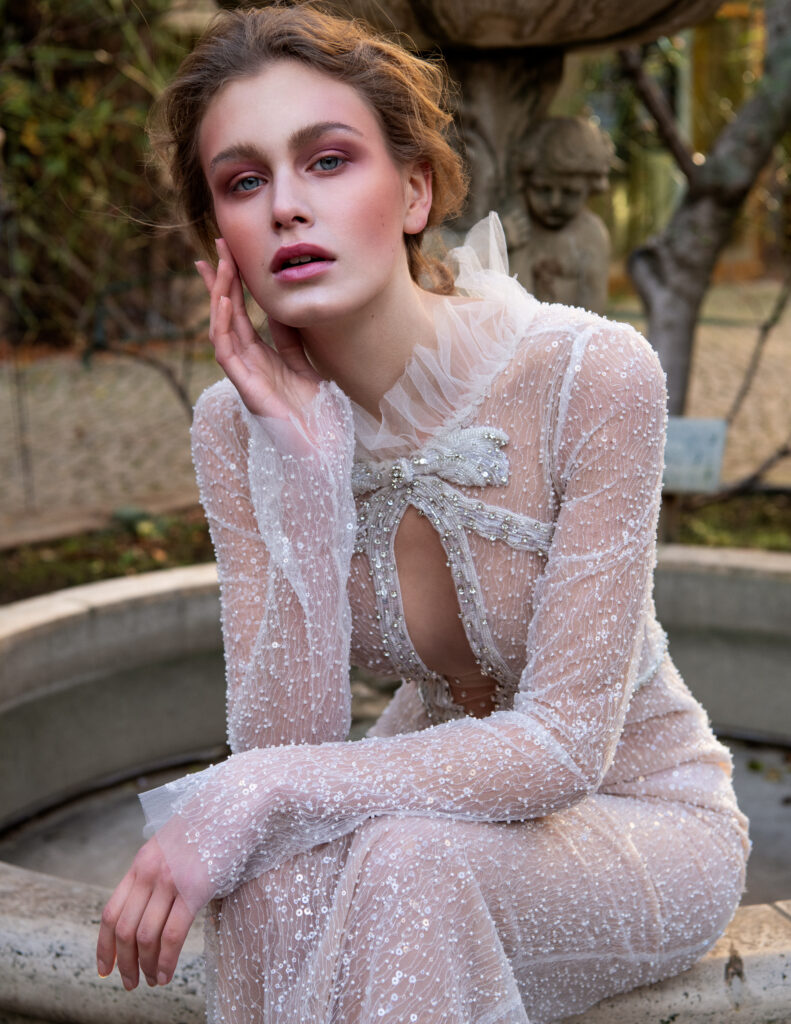 I have been living and working in Germany for many years. As a designer, I have always dreamed of working in major fashion capitals such as Paris, Milan, London, or New York.
However, my goal for this year is to return to Bulgaria and continue the growth of our brand there."