Olga Zakhmatova is the designer behind the women's clothing brand ZO. The concept of the brand is based on the aesthetics of an architectural cut, strong lines, but at the same time refined, and light.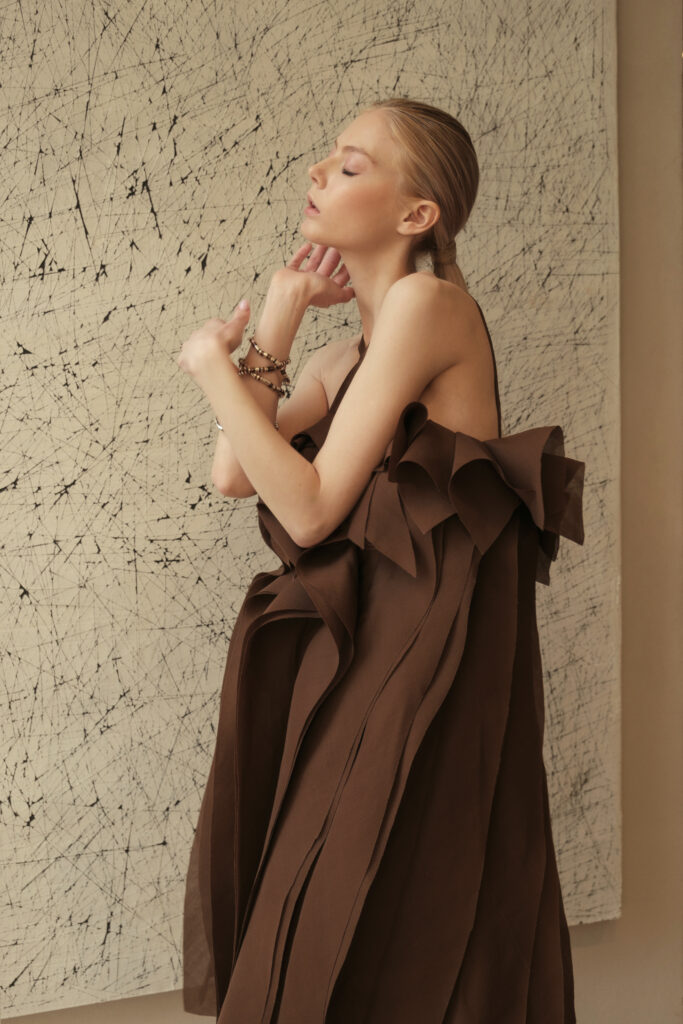 Fashion is a creative process, it is an art and eternal progress.  In my youth, I studied at an art school.  Although I received two higher education degrees in technical specialties, creativity has always been close to my heart, so I graduated from the Faculty of Environmental Design.  Over time, I began to understand that my love for the fashion world at a certain moment grew from a consumer and a connoisseur into something more than a hobby.  New inspirations and ideas sprang up.  This pushed me to get more education in the field of fashion.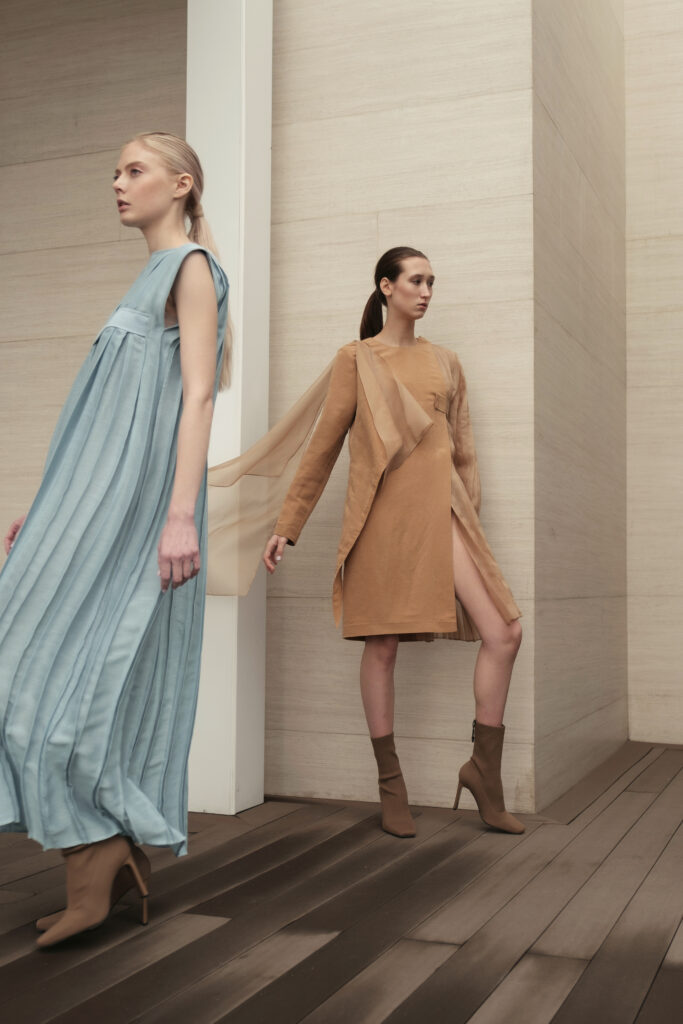 Striving to create beauty that expresses an inner individuality for oneself and others pushed me to create my own line.
A year ago, having dramatically changed the status of an employee to a person free for creativity, I got into the Metrix Academy in Moscow to design a costume.  I had many fears and worries.  I studied modeling, and the basics of design.  And as a result of the training, I created my own brand of designer clothes.  Now I am immensely grateful to myself that I took this step forward.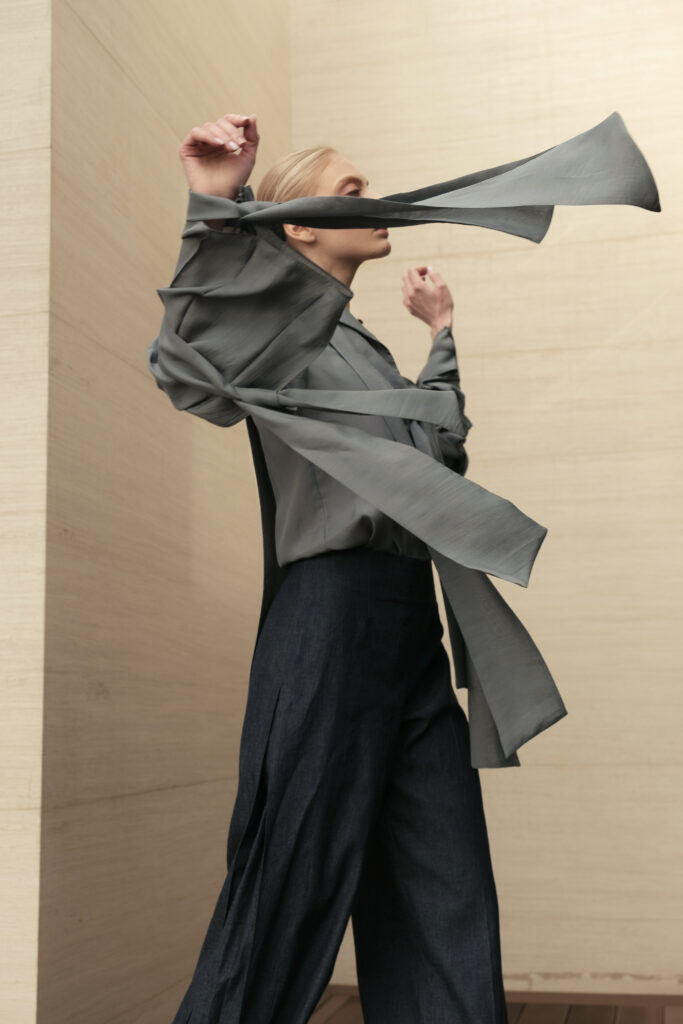 My emotions, my inspiration from the world around me, all this is embodied in the brand's clothing.
 To create garments I sketch all the ideas I come up with in a notebook.  There is always a definite idea of ​​what I want to express with a collection.  Anything can be an inspiration.  This must run like a red thread throughout the collection, making it stylistically integral.  I draw sketches, there can be a lot of them.  I often use the collage method for inspiration.  When the sketches are selected, the selection of fabrics for the models of the future collection begins.  After that, the sketches are sent to designers, cutters, and technologists to develop patterns and sewing technology (taking into account the selected fabric and other nuances). Next, trial models are sewn – "standards", and then they are tried on real people.  This allows me to understand what needs to be finalized so that the finished product is perfect in the end.  The collection is a visualization of the brand's ideology.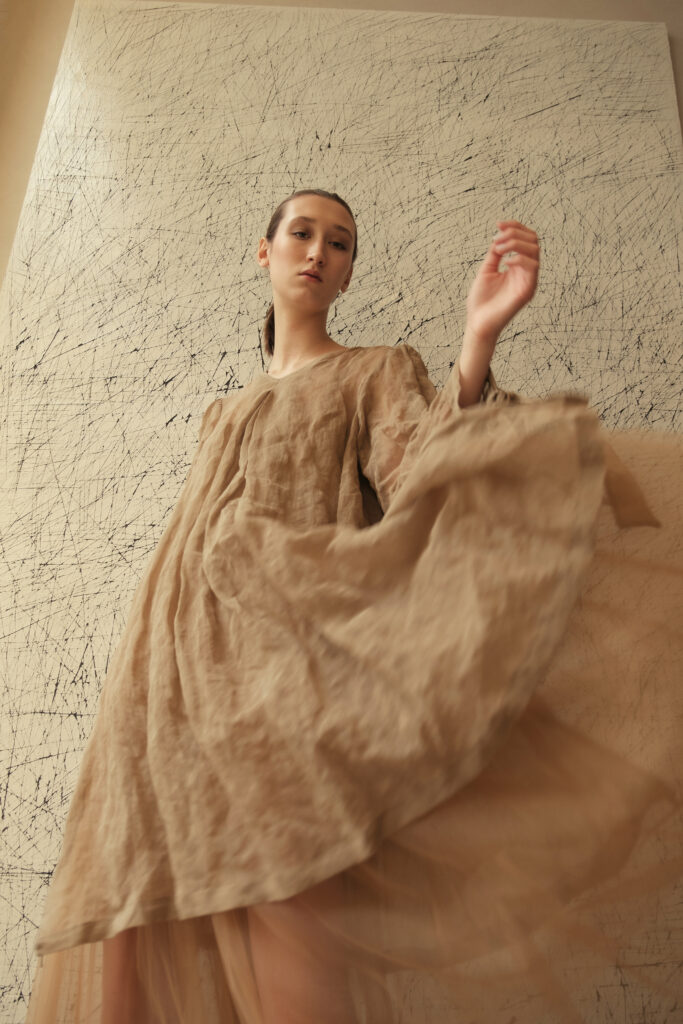 What ZO brand represents?
 Heart and soul, invisible thread.  Aesthetics of an architectural cut, a combination of strong and graceful lines.  Sophisticated fit, memorable details.  For a woman in whom different facets come together into a single whole.  And monochrome is not inherent in the world.  Color is my mood in the collection.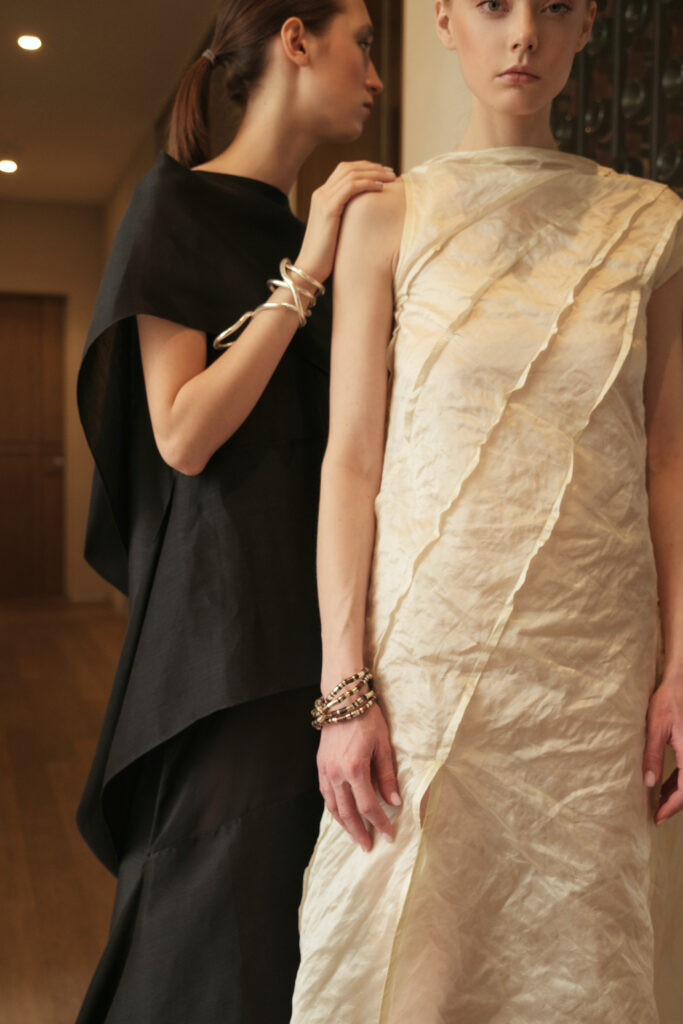 The woman who wears ZO garments strives for inner freedom.  It is the deep sense of comfort that does not depend on external circumstances.  This is the integrity that allows you to be yourself.
I am inspired by beautiful landscaped gardens and parks, flowers, architecture, art, and music.  And of course, the people who create beauty.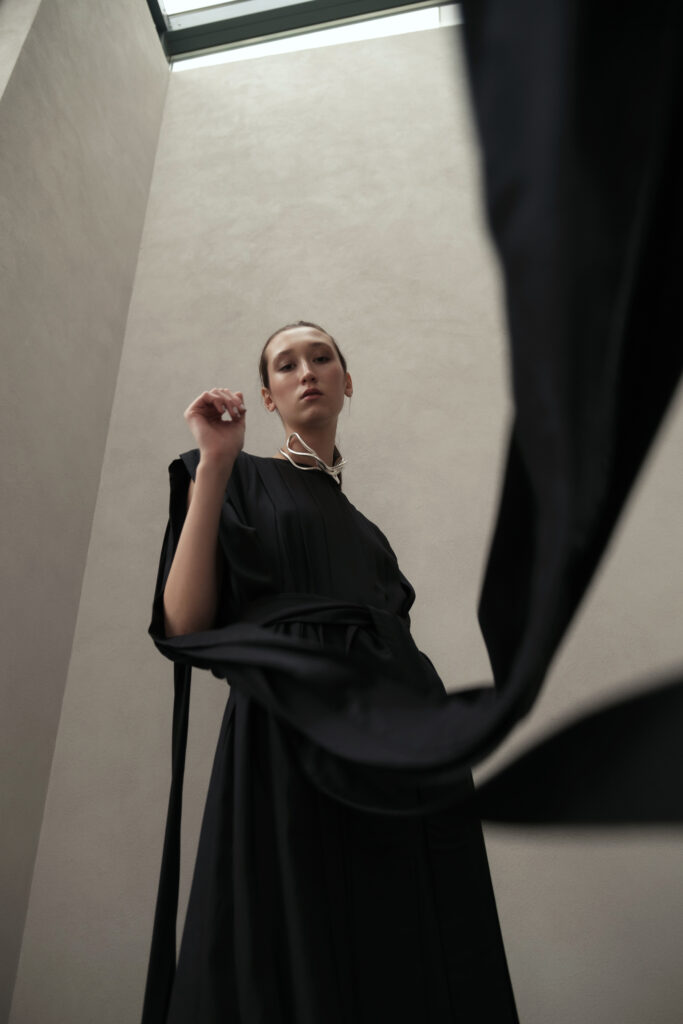 I am currently working on a new summer capsule.  The sketches are drawn, the sewing has already begun.  In this collection, my vision of Japanese philosophy, a kind of balance that allows you to find support within yourself in difficult moments when external circumstances are changeable and a way to coexist with ourselves under any life circumstances.  There are plans to participate in two fashion contests in the fall of 2021. I would like the brand to be known not only in Russia.  The woman of my brand is international, there are a lot of women around the world who want to express their freedom and uniqueness.  This is the brand's mission.