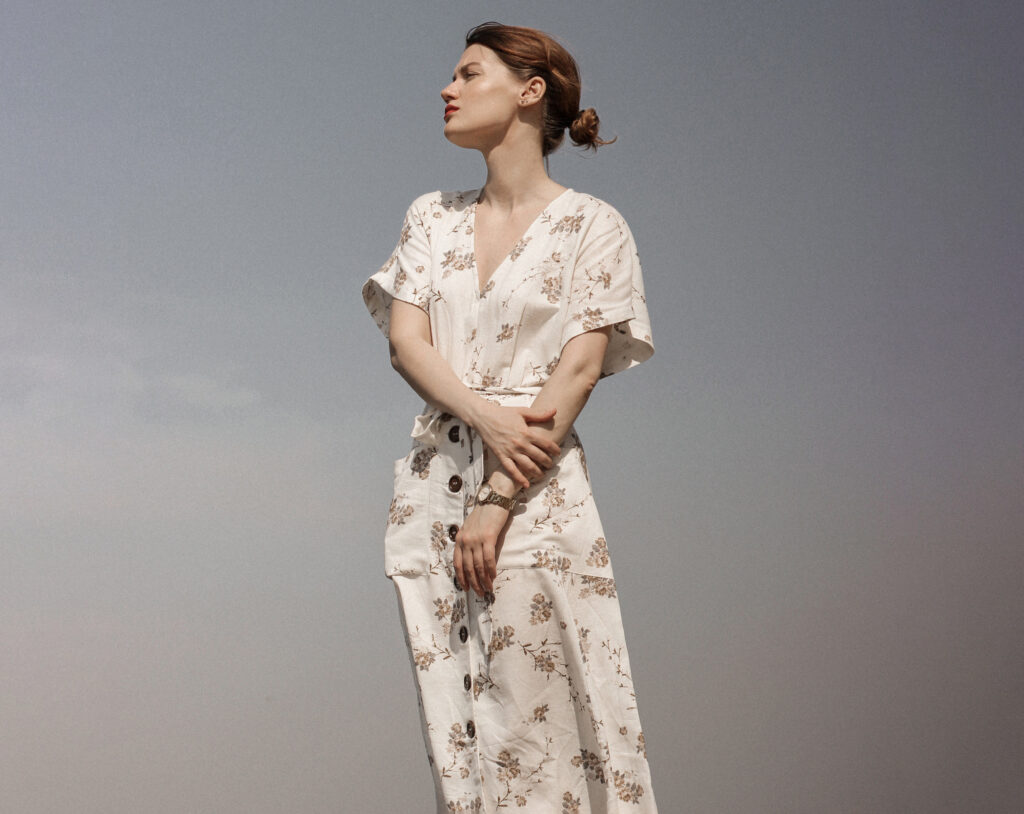 Sustainability is one of the reasons that comes up time and time again in our lives. Sustainable fashion is a widespread subject becoming more and more valid with the fashion industry being one of the biggest polluters in our environment. Fast fashion is exacerbating the problem transforming it into a global one.
The Intergovernmental Panel on Climate Change (IPCC) established that the fashion industry produces 10% of the global carbon dioxide emissions every year and estimated to use around 1.5 trillion liters of water annually. On this account, every time you choose to buy second-hand clothing, namely vintage pieces or luxury fashion, it is a positive step towards a sustainable future and the best approach.
Exquisiteness in vintage fashion is very unique. Also, being one of the reasons I, personally, love vintage pieces. There is a guarantee that nobody else would have the same piece of the garment at the event you are invited to. Furthermore, integrating a vintage piece in a new collection outfit gives a personal touch to it, which always stands out in a crowd.
Fashion is all about expressing yourself, it's not just a piece of fabric, the uniqueness is a key element of it. With every choice we make in fashion we expose some of our inner worlds. Therefore, it's always a statement. And each one of us decides what kind of statement this is going to be.
Revived styles in fashion are something that takes place for decades. Another reason to go for high quality or vintage pieces. The beautiful classics are always actual, and styles tend to come back. Only a year ago, I was absolutely thrilled about a rare find in an SH shop, a Liberty of London 1970's silk scarf with the traditional Paisley pattern. It was the color that made the piece fairly rare, and the fact that it was going so well with my complexion made it a must-have piece for my wardrobe. I remember when I was paying for it thinking "Surely the traditional Paisley pattern will be back one day and I'm going to be prepared for it!" Moreover, this is the excuse that I tell myself every single time when I can't resist in front of an item that I really like. Much to my surprise, this time, I was in tune with the times more than I would have ever imagined as the ultimate Fall/Winter 2020-2021 trend is the Paisley print.
Let's not ignore the fact that the vintage pieces have stood the test of time. The High Quality it's another reason to buy preloved vintage items. These pieces are already two decades old and still look dashing. Therefore, no other argument needed to prove their good quality and the long-lasting guarantee.
One more reasoning would be Supporting a good cause by buying preloved garments. Killing two birds with one stone when buying them from a charity shop (UK) or a thrift shop (US) – taking a step towards a sustainable future and helping raise funds for a good cause at the same time.
On so many occasions, I caught myself thinking about The Narrative around the preloved pieces that I was seeing while browsing in the shops. That's why I'm losing the notion of time at that point. At times, I can build an entire storyline having as a starting point only a piece of garment.
Furthermore, I tend to find a unique inspiration and creativity that no other place can bring to the table. If you are in search of some inspiration and stimulus of creativity, consider checking some vintage shops not only museums. You might discover a compelling world, full of mysteries and temptation to give brand-new life to old pieces. There is always more than meets the eye and there is a story behind everything. The branding is built on consumerism. Therefore, let's strive for conscious consumerism and build a narrative for a sustainable future.