Taylor Swift dropped last week a surprise masterpiece – her ninth studio album and second this year – Evermore. It comes in less than 5 months after its sister album Folklore.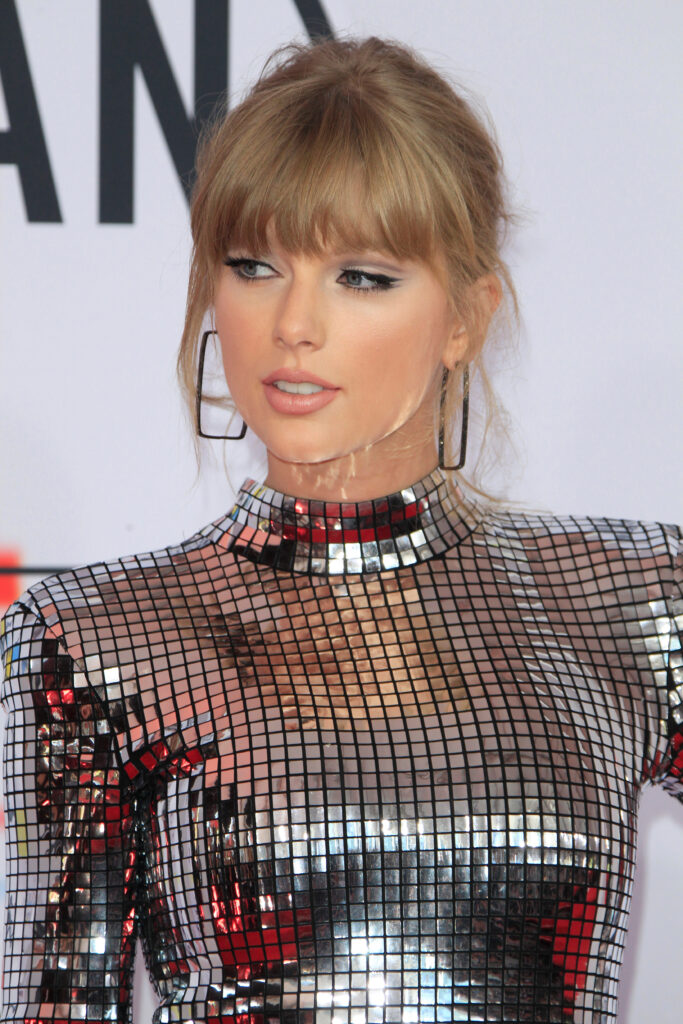 For the first time ever, the 10 times Grammy winner, releases a follow-up album this quickly. She is up to her ninth reinvention which successfully cements her as one of the biggest and most talented singers and songwriters today.
We have been given the opportunity and the honor to continue our way deeper into the woods to see its beauty throughout all of its seasons: spring and summer in Folklore and the fall and winter in Evermore. We've witnessed a full cycle filled with imagery, romance, heartbreak, tangled stories, and breathings of a poetic heart accompanied by gentle harmonies.
Living in unprecedented times, nature represented a place of comfort, quiescence, freedom, and coziness for many people this year since it felt like the safest place to escape to.
Swift's songs have always been autobiographical as she put in verses her life and incandescent feelings filled with Easter eggs that would make fans go into a frenzy of discovering who they are about. But in Folklore and later its sister album, Evermore, the singer and songwriter explores her imagination in creating characters, narrating their lives rather than talking about her own which takes the burden of being constantly judged and scrutinized.
From a pure space of freedom, abandoning the old ways of marking every checkpoint on a checklist, and exploring new opportunities, Swift has created a collection of stories that take the listener into different directions and go deep into character analysis and development of the stories to tell a narrative that keeps its listener engaged.
In the midst of the chaos that lockdown created for the whole world, Taylor was able to shine through doing what she can do best: write music. Swift's talent as a brilliant lyricist filled the quieter melodies of Folklore where her imagination catapulted us into the mystery, history, and memory through listening to stories both real and imagined. Folklore's main theme is conflict resolution centered on confessions and communication, where Taylor's ingenious storytelling thrives through enthralling characters of a teenage love triangle with James, Betty, and Rebekah as protagonists in Betty, Cardigan, and August, and an eccentric heiress in the last great American dynasty. Swift's Mirrorball shows the compulsion she has for work since her teenage years. This is a flashback to another time when Taylor recalled memories when she first picked a guitar and didn't stop practicing until her fingers bled and her mom had to tape them. Mirrorball is also similar to a disco ball with the single purpose of spreading thousands of beams of light, entertaining everyone around, and creating a happy atmosphere. It is a metaphor of Taylor herself who has touched and entertained millions of fans around the globe.
The stories continue in Evermore where Taylor introduces new protagonists that send us deeper into the woods inviting us for an extended stay that we dreamed about since Folklore's summer.
Willow is the first track on the companion album – Evermore. The music video clearly suggests that it is a continuation of the Cardigan music video as both of them begin and end with a wooden cabin located next to the piano connected with a golden thread. The song is about wanting someone and symbolizes the beginning of falling in love. It is also about finding hope, seeing the light at the end of the tunnel, and reflecting back on life-altering events that Taylor went through in 2016.
Evermore is darker and gives closure dealing with endings of friendships or relationships, the phases that go along with the pain of a wild ride.
We get introduced to Dorothea in Tis the Damn Season who comes back to her hometown and reunites with the guy she left behind. Dorothea is the track that shows us his side of the story. Unlike Folklore, Evermore offers conclusions and endings of stories: heartache in the form of a failed proposal where the two characters involved are looking into different directions (Champagne Problems), a devastating relationship where a woman doesn't get the affection she is looking for from her significant other (Tolerate it), the realization that a romantic interest in someone adored by many can't turn into a real relationship (Gold Rush).
In the creation of both albums, Swift teamed up with Jack Antonoff, the National's Aaron Dessner, Bon Iver's Justin Vernon, and William Bowery. There has been a lot of speculation and discussion that William Bowery is not a real person but rather a pseudonym. In the Long Pond Studio Sessions, Swift revealed that it is her boyfriend, the actor Joe Alwyn who is the co-author of Exile and Betty on Folklore and Coney Island, Evermore, Champagne Problems on Evermore.
Taylor and Joe bonded over music, especially sad songs as they have similar music taste, as Taylor herself recalls. She heard Alwyn playing the piano melody and all she had to do is come up with a story in the form of lyrics that ended in creating the masterpiece – Exile. The same thing happened with Evermore and Champagne Problems where Joe came up with the melodic structure of the songs and Taylor with the words that touch the deepest chords of a human soul.
Taylor has reinvented herself over and over again, showed facets of her poetic soul that fans vibed with, understood, and cherished. Her music is nothing less than genius. She demonstrated that she is the artist who can achieve anything, break barriers, and do the impossible. What other surprises, Swift, has under her sleeve?