LEF by Lorena Eni
Ethereal fine art arrangements in an utterly breathtaking style,
LEF is imbued with a lot of its creator's spirit .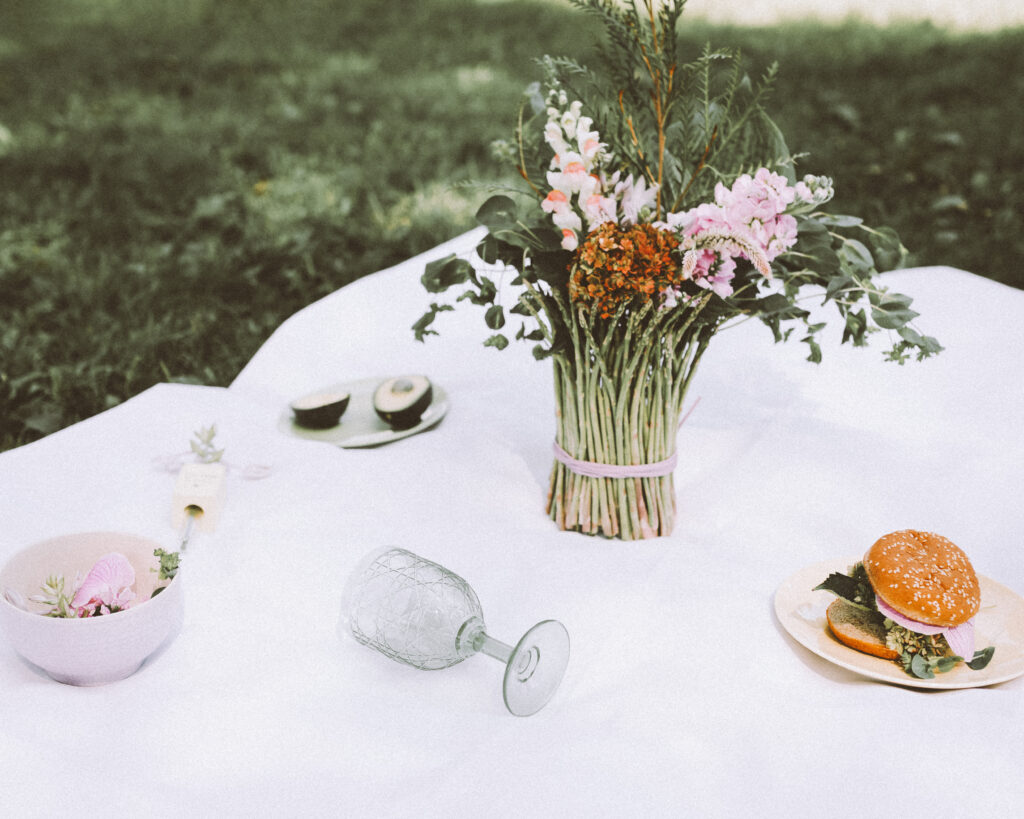 It's Wednesday afternoon and I am in Lorena Eni's house. Greeted by her four-legged friend, Milo, a black toy poodle, I am enjoying a moment of pure joy patting his head and looking into his dark black eyes and a smiley face. En route to her patio, we were passing through the cozy and luminous kitchen. On my left, a bouquet of white hydrangea flower arrangement caught my senses with its sweet aroma and delicate look. Meanwhile, Milo outran us and stopped in the middle of the patio waiting for us to arrive.
I sat at the wooden table on a comfy acacia chair with thick cushioning. Barefoot in a white, long cotton dress, Lorena walks out the kitchen with effortless grace and the two freshly brewed hot coffees into the patio. She sat casually on the chair across me and sipped the aromatic coffee from her white ceramic cup.
Spending time with Lorena Eni is like filling a dark room with rays of sunshine when the windows open and the light infuses the space with softness and energy.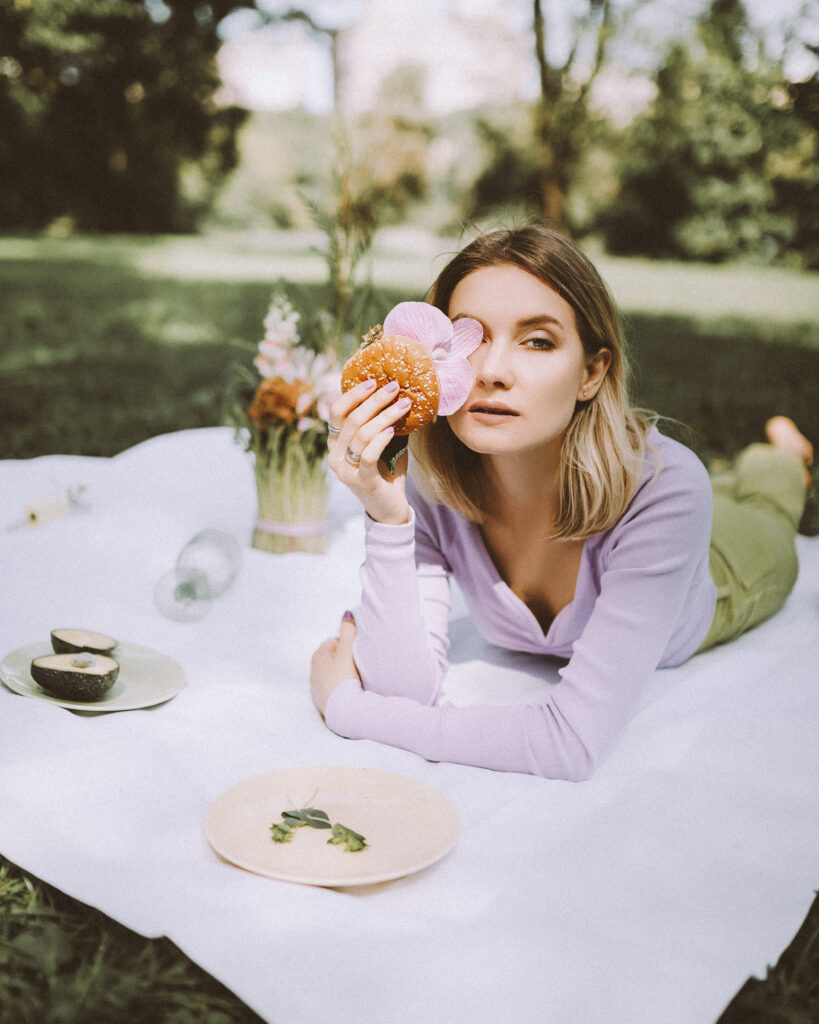 I guess that's what flowers do as well, lift your spirit and put a smile on your face. From the delicate aroma of snowdrops to the soothing scent of jasmine to the sweet aroma of tulips, flowers boost our mood giving us a feeling of happiness and relaxation. Many special memories are triggered by the sense of smell so it's no wonder that flowers are one of the first things that come to our mind.
Lorena's love for flowers started when she was very little. Since then flowers brought her an unmeasurable joy. She remembers the fragrance of all flowers from her great-grandmother's garden from the delicate aroma of lily-of-the-valley to the sweet scent of the old fashioned ivory pink roses.
Today, she is surrounded by so many different flowers that she creates at LEF, her brand, where her ingenious mind and the limitless creativity of her imagination generates new ideas for her exuberant floral masterpieces.
Two years ago, March – the month of flower blossoming – Lorena's dream became a reality when she started LEF to trigger happy emotions and feelings of joy in New Yorkers' hearts.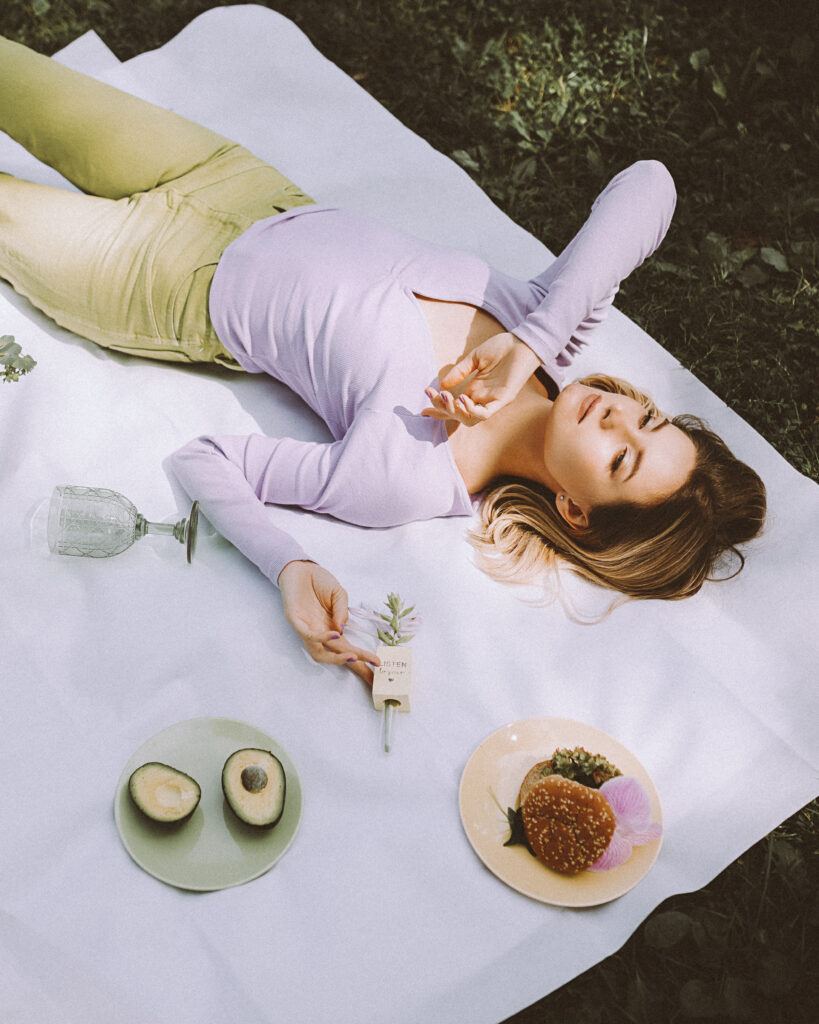 Eni's face lights up every time she starts talking flowers.
"Authenticity is my priority and most of all I'm passionate about organic materials. I love dried arrangements and giving flowers a second life in my compositions. That's why you will see in my work a combination of fresh and dry flowers. As for many people who started their career in Fashion and went towards floristry, they claim that much of designs, color, and aesthetics knowledge played a key role in their floristry business." She smiles.
Lorena took another sip of coffee and glanced over Milo who looked attentively as if he was listening and understanding her fascination with the highly distinguishable eye-catching compositions. She continued with the importance of being in communion with nature and how much inspiration it offers to her. Her love for discovering rare floras is infinite." Wildflowers are such a big inspiration to me!"
Her imagination is a full bloom of flowers and the place of birth for all her exquisite arrangements. Eni's artistic vision and relentless attention to detail established her as the floral designer with a distinguishable style.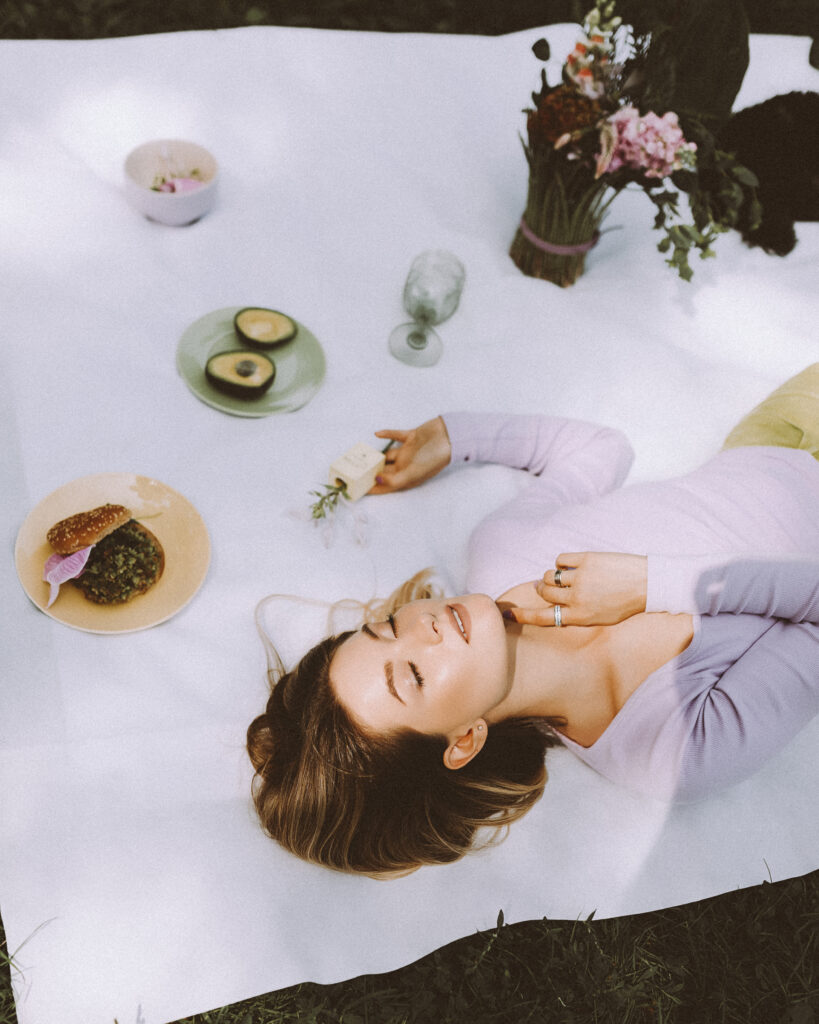 "For me, the creative process is an expression of freedom more than an expression of a certain style. I just feel it. No rules are applied."
Pure imagination and my soul vibrations join forces to create unexpected floral pairings that delight the eye."
Every event she is creating her flower arrangements for is special because she leaves a little bit of her soul in them. She does it all: bridal showers, baby showers, corporative events, beauty projects, you name it. Lorena loves kids and their vibrant and pure nature and enjoys having them in her styled photoshoots.
What does the process of creating an arrangement look like?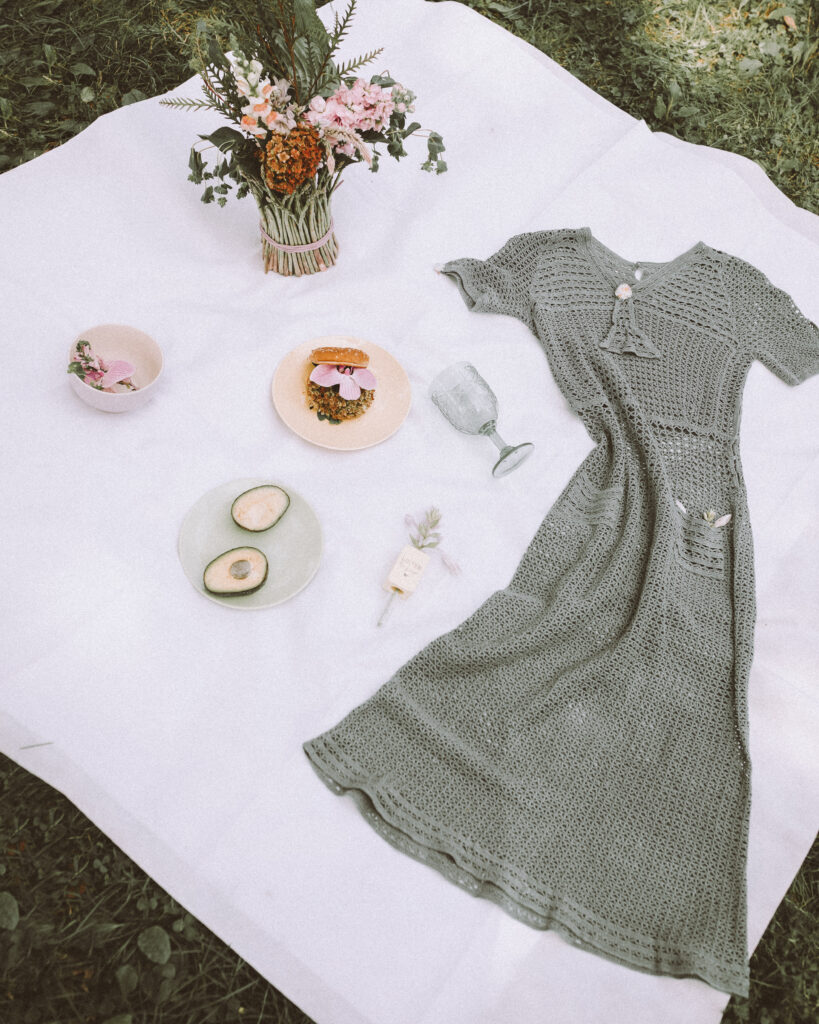 "When I'm about to create a new arrangement, I select foliage, plants, and flowers that captivate my imagination and suggest the possibility of creative interaction among them." Your arrangements emanate a certain je ne sais quoi that is a true feast for the eyes, I say. She sits for a few seconds and then continues describing how she creates her masterpieces. "As I compose a new piece, I'm less interested in classical formulas for floral arrangement, you know, those traditional rules for beauty, or red roses…I try to resist them and instead I like to create something fresh, unique, and simple and why not wild that grows from the plant itself, something more sculptural, geometric".
She eagerly told me about the new flower materials she has discovered recently. " I just ordered a color spray for my magnolia leaves in golden color, I think that will match perfectly for my idea of style for a Thanksgiving home centerpiece. Can't wait to try."
Lorena has found her way of expressing herself professionally which comes from her soul and that makes her lucky that she has found her vocation and tremendously happy. She smiled and repeatedly accentuated: " I want to be happy".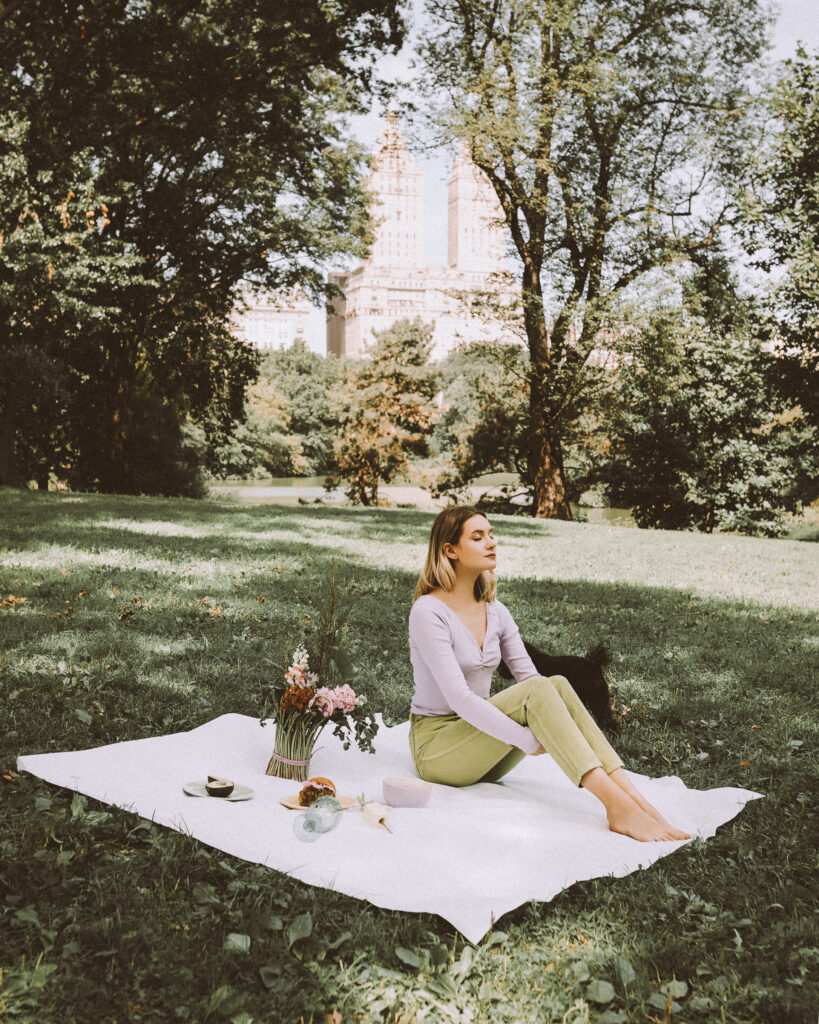 I love how effortlessly beautiful her social media and website look like. They tell a story and represent a source of inspiration and beauty for those who see it. "I would describe my floral design style on my social media as an extension of myself. Infinitely inspired by the bizarre; attempting always to strike a balance between an aesthetic that is beautiful and pleasing but equally strange and unexpected. I like boldness, playfulness, and unconventionality. I think that's why social media has a very big impact on my business, has to be honest."
If you could create a bouquet for any person who ever lived in the world, who would that be? "Graceful, unforgettable, and unique, that's how I would characterize Princess Diana. She would be the one I would have loved to create a flower arrangement. Forget-me-nots were her favorite flowers. With an appealing shade of blue, these tiny flowers fill any space with a soothing aroma hard to forget."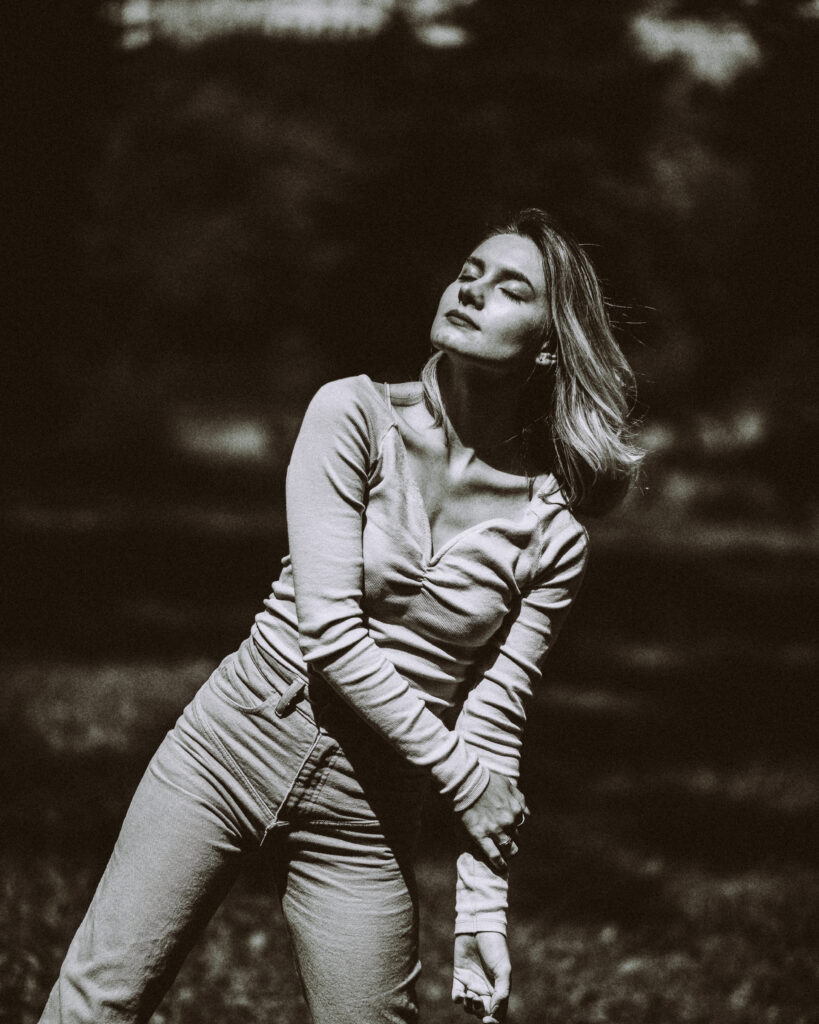 What are the most popular blooms at the moment? "Definitely, ranunculus. You have probably noticed these cuties in about 75% of the works on the flower Pinterest board. They have been used mostly as accents to embellish an arrangement rather than become the center of it. Their charm and attractiveness are a great addition to any bouquet or centerpiece and they come in a variety of colors."
Her life is blossoming around flowers and that fills her heart with gratitude and satisfaction.
What other things bring you immense joy? She didn't need time to think about her answer to this question: "My family, my love, my friends, New York, and my toy poodle Milo."
If I were a flower, I would be a wild daisy. Not too showy, but independent and free.Lorena Eni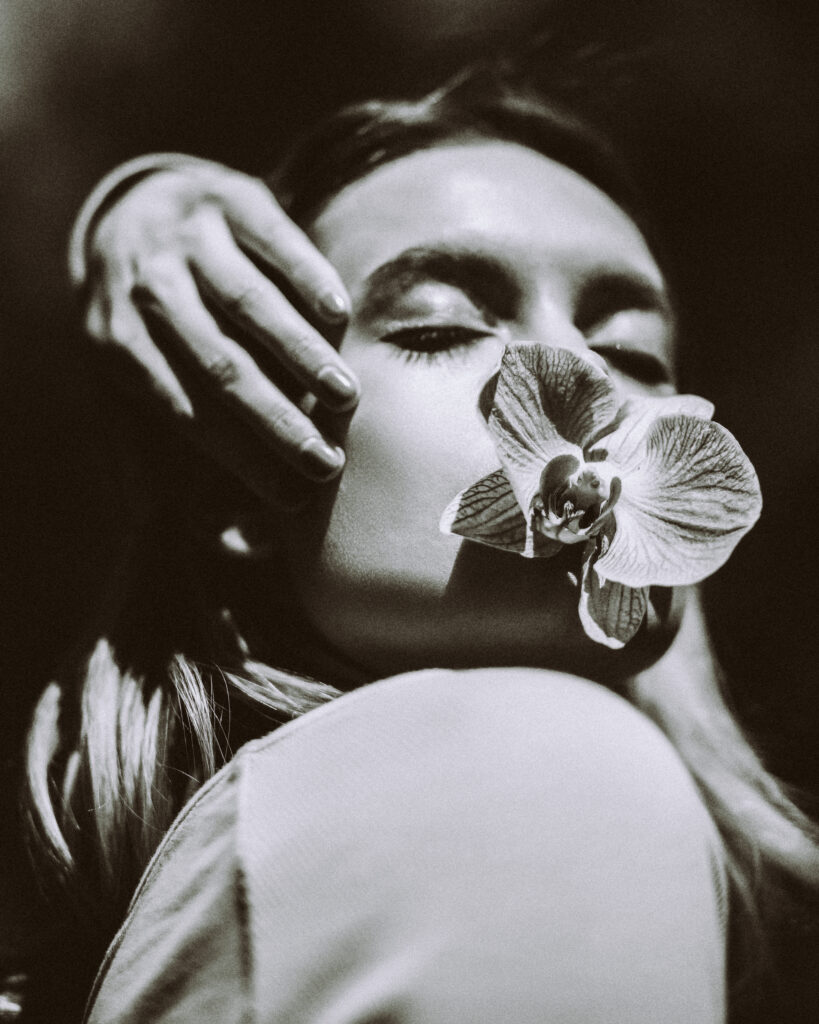 Feelings are too intense for words. Express them through flower compositions that will lift their recipient spirits and create memories to last for a lifetime.